World's Largest Semi-Sub Platform Arrives in Australia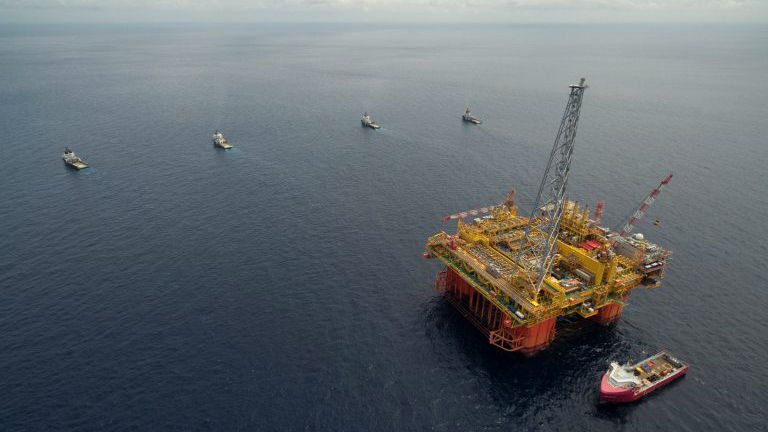 The Inpex-led Ichthys LNG project is celebrating the safe arrival of the central processing facility (CPF), the world's largest semi-submersible platform, into Australian waters on Monday.
The CPF Ichthys Explorer is the world's largest semi-submersible platform. It weights around 120,000 tons, with topsides measuring 130 meters x 120 meters (427 feet x 394 feet). It has living quarters for up to 200 people. She was towed from Samsung Heavy Industries in South Korea to her final destination, 220 kilometers (125 miles) off the north coast of Western Australia, where she will be located for 40 years in water 250 meters (820 feet) deep.
The CPF is the central hub for initial offshore processing of all well fluids delivered from an 130-kilometer (80-mile) network of subsea well infrastructure.
Gas from the CPF will be sent though an 890-kilometer (550-mile) subsea pipeline to the onshore LNG facility, at Bladin Point, near Darwin for processing.
Most condensate and water from the CPF will be transferred to a nearby FPSO, the Ichthys Venturer.
The Ichthys Venturer, being built by Daewoo Shipbuilding and Marine Engineering, is scheduled to be towed to the Ichthys Field and undergo hook-up soon. Production is expected to commence before March 31, 2018 with production of condensate, LNG and LPG in sequence.
Inpex, as operator, has a participating interest of 62.245 percent) alongside major partner Total (participating interest: 30 percent) and the Australian subsidiaries of CPC Corporation, Taiwan (participating interest: 2.625 percent), Tokyo Gas (participating interest: 1.575 percent), Osaka Gas (participating interest: 1.2 percent), Kansai Electric (participating interest: 1.2 percent), JERA (participating interest: 0.735 percent) and Toho Gas (participating interest: 0.42 percent).
The project is expected to produce approximately 8.9 million tons of LNG and approximately 1.6 million tons of LPG per year, along with approximately 100,000 barrels of condensate per day at peak.