Western Bulk's Future Uncertain as Bond Deal Unravels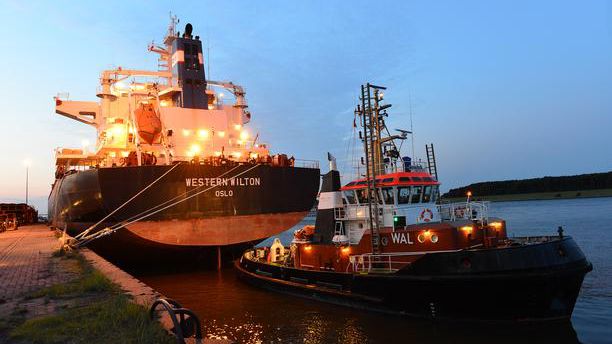 In a record-breaking bear market, operator Western Bulk (trading as "Western Bulk" since 1982, recently renamed "Bulk Invest ASA") has been working to improve its balance sheet and move forward - but on Monday it announced that its majority shareholder has backed away from an earlier deal to restructure the firm's obligations, leaving its future uncertain.
In November, Bulk Invest reached a deal with its bondholders for easing of financial covenants, including significant reductions in the firm's minimum book equity ratio and equity amount.
The deal required the sale of at least $10 million worth of shares, subscribed and allocated by the end of March - and the participation of the firm's largest shareholder, Kistefos, which promised to buy those shares and to come up with an additional $10 million in equity. Kistefos is wholly owned by the investor Christen Sveaas, who is also chairman of Bulk Invest.
On February 8, Kistefos completed the purchase of a Bulk Invest chartering subsidiary and discharged its equity commitment by making an initial payment to Bulk Invest of $10 million. But in addition to the much-needed capital infusion, Bulk Invest had some unfortunate news.
"Kistefos AS has informed the Company that it given the current circumstances considers that its subscription and guarantee undertaking no longer applies" - indicating that a key component of the arrangement with bondholders reached in November may be in question.
Bulk Invest says that it is still looking at the possibility of a rights offering - a sale of shares to existing shareholders - but without the participation of Kistefos, which holds a 60 percent stake, the firm does not sound optimistic. "[Bulk Invest] will initiate dialogue with its creditors to explore and pursue potential solutions. If no acceptable solution . . . with the remaining creditors is achieved, the basis of [Bulk Invest's] continued operations will be reassessed," the company said.
Correction: Western Bulk announced February 10 that it has registered as "Bulk Invest ASA" with the Norwegian Register of Business Enterprises, completing a name change approved by shareholders February 3. This article has been amended to refer to the company by its preferred name. For more information, please see www.westernbulk.com or www.bulkinvest.no.