Warrant Issue Requested Against Chairman of Polaris Shipping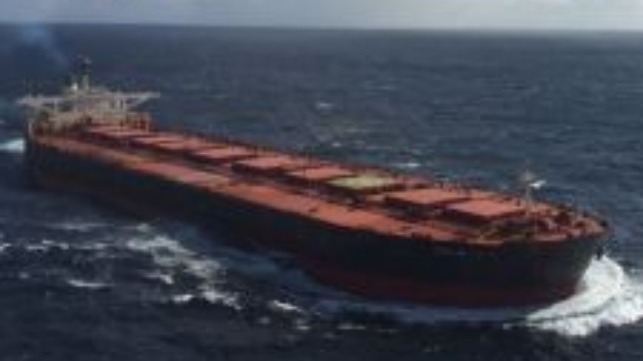 A warrant for the arrest of the chairman of Polaris Shipping has been requested by South Korean authorities, according to local media reports.
Polaris Shipping operated the Stellar Daisy - the very large ore carrier that went missing off Uruguay on April 1, 2017. The 266,000-ton bulk carrier had 24 crew at the time. Their final message was that she was taking on water and listing, and the two survivors of the casualty reported that her hull cracked before she went down. The cause of the loss has not yet been officially determined.
Yonhap News reports that the warrant has been requested against Kim Wan-joong, chairman of Polaris Shipping and two other company officials for violation of shipping safety law. A court hearing is set for Thursday. Further charges may be laid, including negligent homicide. Other media reports state that warrants are also being requested against an inspector of Korean Register of Shipping and two others from another company responsible for inspecting the vessel.
American subsea survey company Ocean Infinity was hired by the government of South Korea late last year to conduct a search for the Stellar Daisy. Ocean Infinity operates high-tech AUVs to conduct large-scale detailed surveys, along with ROVs for specific site inspections. The company was involved in the search for Malaysian Airlines Flight MH370, and it successfully located the missing Argentinian Navy submarine ARA San Juan in November last year.
The 1993-built Stellar Daisy started life as the single-hulled crude tanker Sunrise III. In the late 2000s, single-hulled tankers were being phased out in favor of double-hull designs, and a Korean bulker firm bought the Sunrise and several other VLCCs for conversion to dry bulk ore carriers. About two dozen vessels with similar conversions are still in operation today.
A few days after the Stellar Daisy's sinking, operator Polaris Shipping confirmed that another of its converted ore carriers, Stellar Unicorn, had a crack on the outer hull. She has since been scrapped at Gadani, Pakistan. Hull cracks were also reportedly found on the Polaris-operated Stellar Queen, another converted ore carrier which is still in service.
In May 2017, South Korean Coast Guard investigators raided Polaris' offices in Seoul and Busan as part of an inquiry into the cause of the sinking.
Between 2008 and 2017 there were 53 total losses of bulk carriers of 10,000 ton deadweight and above with the reported loss of 202 seafarers.