Viking Jupiter Floated Out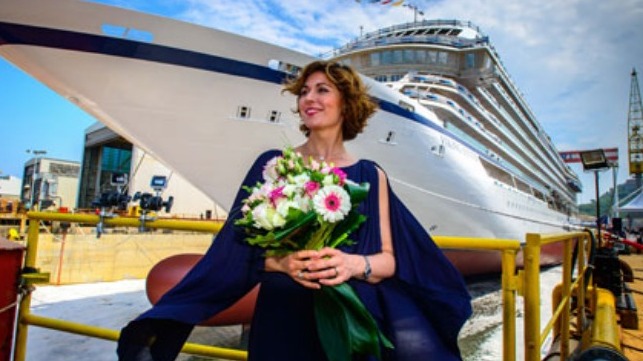 Viking Jupiter, the sixth ocean cruise ship which Fincantieri is building for Viking Cruises, has been floated out at the shipyard in Ancona, Italy. Interior fittings will now begin, leading the vessel to its delivery, scheduled in 2019.
Viking's ocean fleet is expected to consist of 16 ships by 2027. The first of the series being built by Fincantiere, Viking Star, was built at the shipyard in Marghera, Italy, and delivered in 2015. Viking Sea, Viking Sky and Viking Sun joined the shipowner's fleet in 2016 and 2017 and were all built at the Ancona yard. A fifth ship Viking Orion will be completed within the next few weeks.
Like her sister ships, Viking Jupiter will have a gross tonnage of about 47,800 tons, 465 cabins with accommodation for 930 passengers. The series are all built according safe return to port requirements and including environmental technologies such as energy-efficient engines and exhaust gas cleaning systems.
Fincantieri has built 82 cruise ships from 1990 to today (59 from 2002), while other 44 are currently being designed or built in the group's yards.
The float out was celebrated during a coin ceremony with Godmother Sissel Kyrkjebø, the accomplished Norwegian singer.