Video: Two Long-Lost Great Lakes Lumber Ships Discovered off Michigan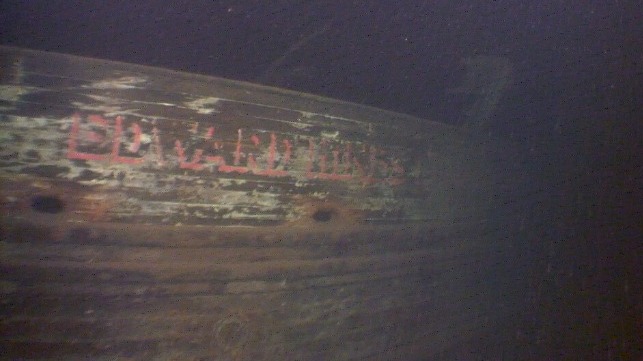 The Great Lakes Shipwreck Historical Society (GLSHS) has announced its latest major discovery: its team has found the resting place of two lumber ships that went down in a storm in Lake Superior during the First World War.
On November 18, 1914, the steamship C.F. Curtis was towing two manned schooner barges, Selden E. Marvin and Annie M. Peterson. They were operated by Edward Hines Lumber Co., a prominent name on the Great Lakes at the time (and still a well-known brand in the region today). The vessels were laden with a cargo of lumber for delivery from Baraga, Michigan to Tonawanda, New York. The Curtis expected clear sailing, but she encountered a severe storm when passing off the coast of Grand Marais, Michigan. All three ships disappeared in the storm, with the loss of all 28 crewmembers aboard.
With no distress call, no witnesses and no survivors, the vessels' disappearance remained a mystery for more than a century. The Curtis remained lost until the summer of 2021, when a team of researchers from GLSHS encountered her hull and eight others in a highly successful season of searching. However, the barges Selden E. Marvin and Annie M. Peterson remained missing.
In summer 2022, the historical society's search team returned and resumed their efforts. Their research vessel, the David Boyd, spotted another wreck just a few miles away from the resting place of the Curtis; an ROV inspection determined that it was the Selden E. Marvin.
The cold, fresh water at the bottom of Lake Superior is an excellent environment for preservation, and the Marvin's wreck appeared little changed from the day it went down. "We could actually read the paint" of the operator's logo on the hull, historian and researcher Ric Mixter told the New York Times. The wreck showed signs of severe damage at the stern, and from the way that the tow lines were rigged on her deck, the researchers believe that Marvin was the middle vessel in the Curtis' two-barge tow arrangement.
There is still one ship missing from the string of three. "It's one of our goals to find the Peterson," said the director of marine operations for the GLSHS, Darryl Ertel. "It would be great to know where all three wrecks are lying on the bottom of Superior, and finally be able to tell the stories of the Curtis, Marvin and Peterson."