Vessel?s Rudder Jams in Kylerhea Narrows
RNLI Lifeboats assisted in the rescue a 1,200-ton cargo ship with a broken rudder off the coast of Skye in Scotland on Sunday.
The 65-meter (213-foot) CEG Universe was heading through the Kylerhea Narrows between Skye and Glenelg carrying a load of road salt when her rudder jammed in the full to port position.

Tug assistance was called, and RNLI volunteers from Kyle of Lochalsh and Mallaig held the vessel in position against eight-knot tidal currents when the vessel's anchor brake failed and she began to drift. The SD Kyle of Lochalsh and the two lifeboats then maneuvered the cargo vessel through the Narrows and towed her into Kyle Harbour.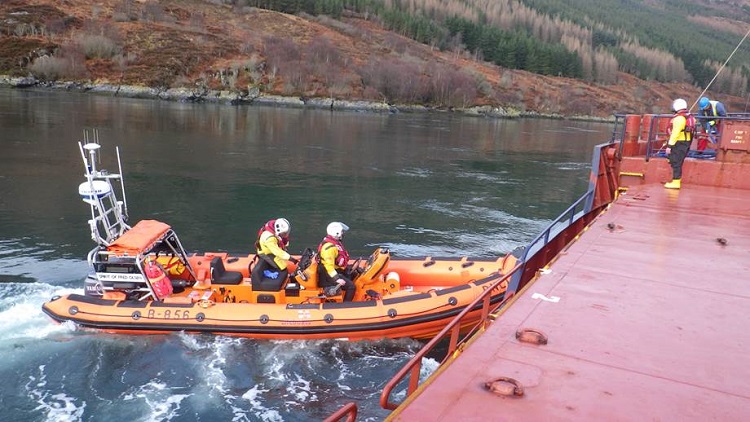 Images credit: Kyle RNLI