Vattenfall Moves to Suction Buckets for Offshore Wind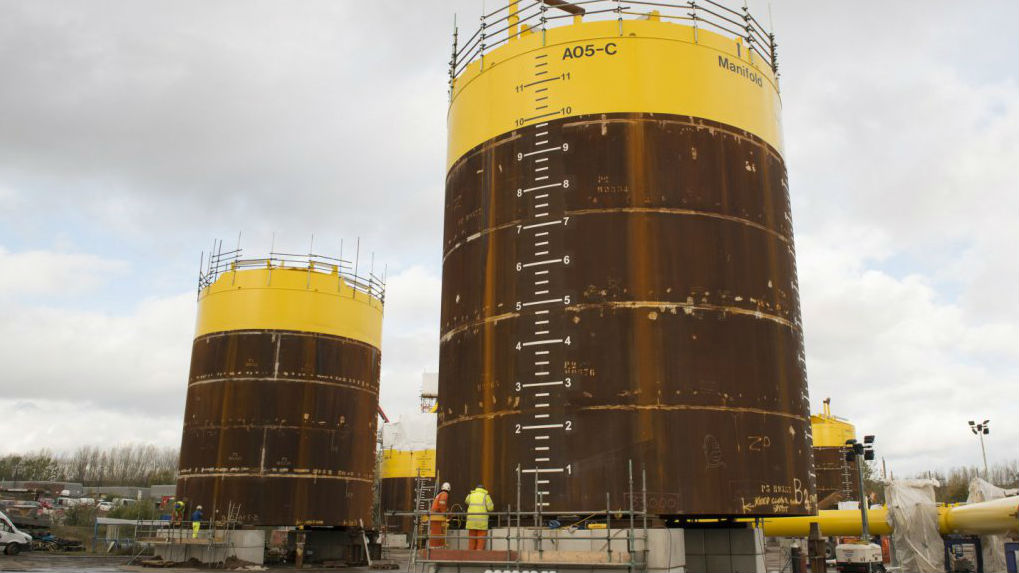 Energy major Vattenfall as adopted the use of suction buckets rather than piling foundations for its new offshore wind installation in Scotland.
Normally, offshore wind power foundations are driven into the seabed by piling, a method that can cause a lot of noise and disturbance for sea mammals and fish and nearby coastal communities. In contrast, suction-bucket technology that is virtually noiseless.
During installation, water is pumped out of the buckets, creating a pressure difference that forces the buckets into the seabed. In principle, then, piledrivers are replaced by water pumps. When water is pumped out of the suction buckets, they sink in to the sea bed sediment. For decommissioning, water is pumped back in to retrieve the entire structure.
Although well known in the oil and gas industry, a first installation for offshore wind is being performed at the European Offshore Wind Deployment Centre (EOWDC), Scotland's largest offshore wind test and demonstration facility which is being developed by Vattenfall-owned Aberdeen Offshore Wind Farm Limited. Located in Aberdeen Bay, the 92.4MW 11-turbine offshore wind scheme will trial next generation technology and once operational, boost the industry's drive to competitive clean power, says Vattenfall.
Construction is expected to commence by the end of this year. The foundations with their giant buckets, 10.5 meters (34 feet) in diameter, are currently being assembled in Newcastle, U.K.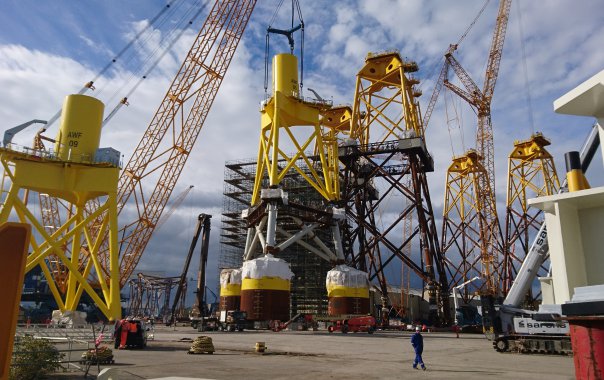 The project has involved investigation of the seabed conditions along with offshore prototypes and full-scale trials. This is especially important as the foundations are to carry the world's most powerful 8.4MW wind turbine, says Vattenfall.
In addition to the suction bucket foundations and the giant turbines, a third novelty in the Aberdeen project is high voltage 66 kilovolt inter-array and export cabling, rather than the traditional 33 kilovolt seen at other wind farms. This will reduce power losses and installation costs and also result in significant copper savings.