Van Oord Wins Contract for Dubai Island Megaproject
On Thursday, Van Oord announced that it has won the marine works contract for Meraas Holding's Dubai Harbour, a luxury megaproject adjacent to The Palm Jumeirah and Dubai Marina. Construction will take place from September 2017 to May 2019.
The high-end develoment will cover an area of 450 acres, and will include the largest yacht marina in the Middle East, a cruise terminal and an 80-acre (3.5 million square foot) shopping mall. At its center, Menaas plans to build a 440-foot tower dubbed the Dubai Lighthouse, which will be used as a projection screen for light shows.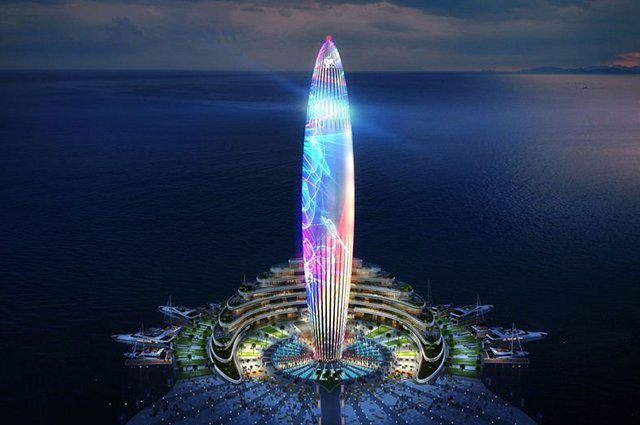 Dubai Lighthouse (Govt. of Dubai)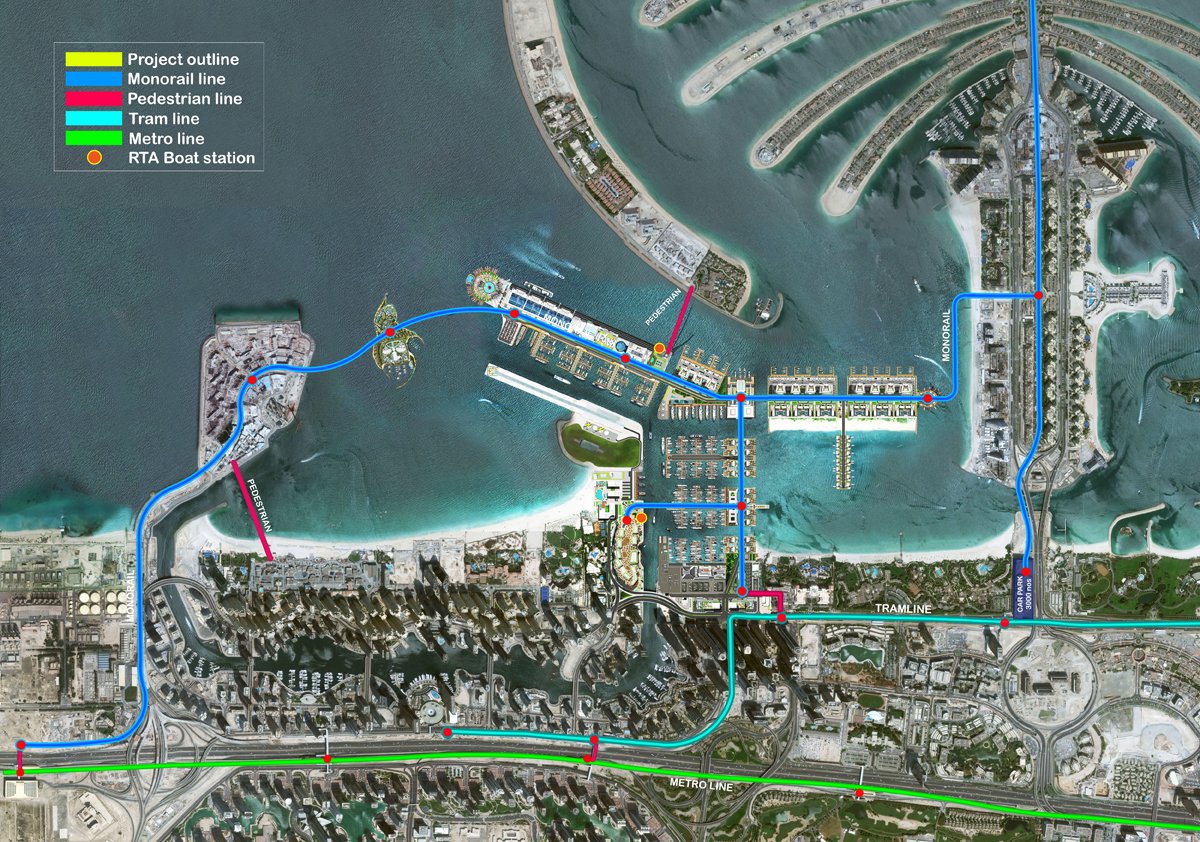 Dubai Harbour, center (Govt. of Dubai)
Van Oord says that the project is the next step towards "Dubai Tourism Vision 2020," Dubai's strategy to attract 20 million visitors per year by 2020. The Dutch dredging and marine construction firm has been involved in Dubai's land reclamation projects since 2001; among other contracts, it did the marine works for Palm Jumeirah and for The World, an archipelago of sand islands that has struggled to attract significant investment from developers.
Unlike The World, which is not connected to the mainland, Dubai Harbour is directly adjacent to major economic anchors and centers of employment. These include Dubai Internet City, a designated free economic zone that has attracted large tech firms like IBM, Oracle, SAP, Intel, Google and Accenture; The Palm; the apartment towers at Dubai Marina, a high-end residential district; and the Dubai Marina Yacht Club, a private yacht club stretched along the length of a two-nm canal.