USS Independence Towed Through Strait of Magellan
The decommissioned aircraft carrier USS Independence has reached the Strait of Magellan, the southernmost point of her 16,000-mile final journey. She left her berth at Kitsap Naval Base in Bremerton, Washington on March 11, and she is due to arrive at the International Shipbreaking yard in Brownsville, Texas in June. International Shipbreaking says that her arrival will be commemorated with a beachside event.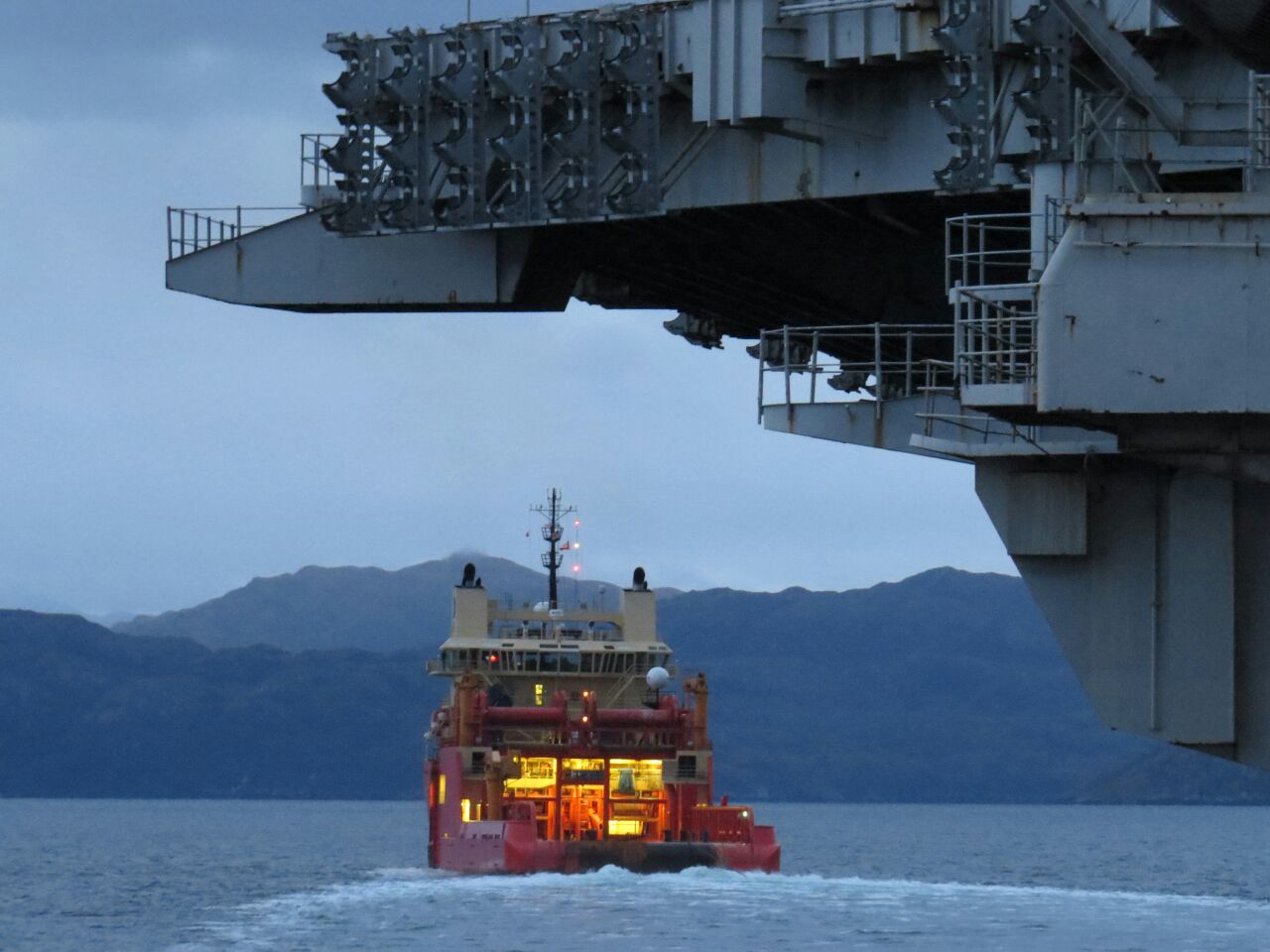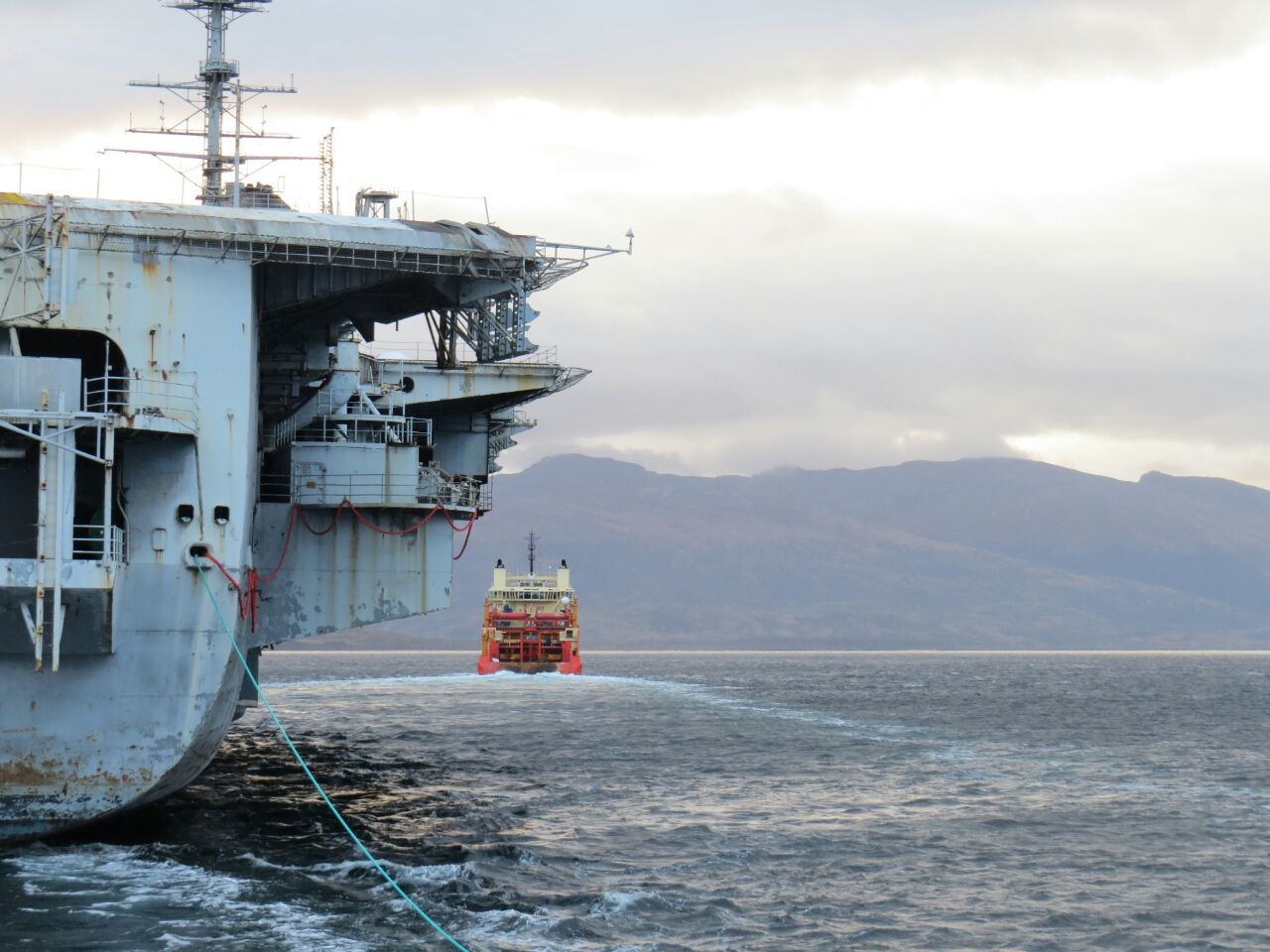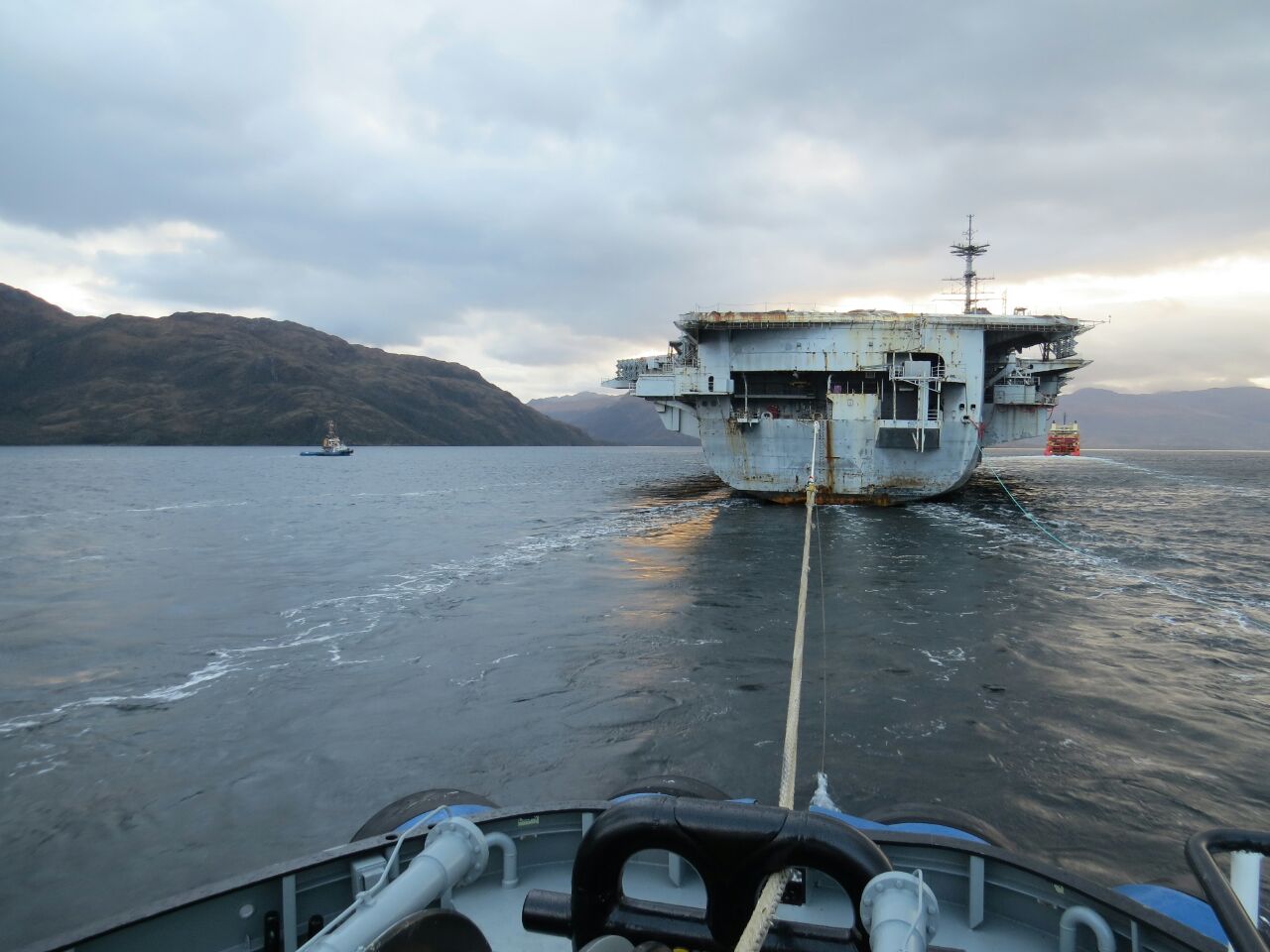 The USS Independence is the last vessel of the Forrestal class. She entered service in 1959 and spent her first few years with Sixth Fleet in the Mediterranean. In 1962, she served as part of the naval blockade during the Cuban Missile Crisis, and she was in the Pacific theater at the outset of the Vietnam War. In 1965 her air crews flew 7,000 sorties over Vietnam, dodging surface to air missile barrages and conducting the first successful attack on a SAM battery. Independence and her embarked Air Wing Seven earned the Navy Unit Commendation for exceptional service during the war.
Independence also sailed in support of peacekeeping efforts in Lebanon; the military action in Grenada; Operation Desert Shield; and Operation Southern Watch, the no-fly-zone campaign over southern Iraq. She was decommissioned in 1998 after 39 years of active service. All three of her sister ships – the Ranger, the Saratoga and the Forrestal – have already been broken up in Brownsville.
Independence was among the last of the Navy's oil-fired carriers, with eight Babcock & Wilcox boilers driving four Westinghouse turbines. The last ship of the similar Kitty Hawk class – an improved design based on the Forrestal class – was decommissioned in 2009, leaving the Navy with an all-nuclear carrier fleet.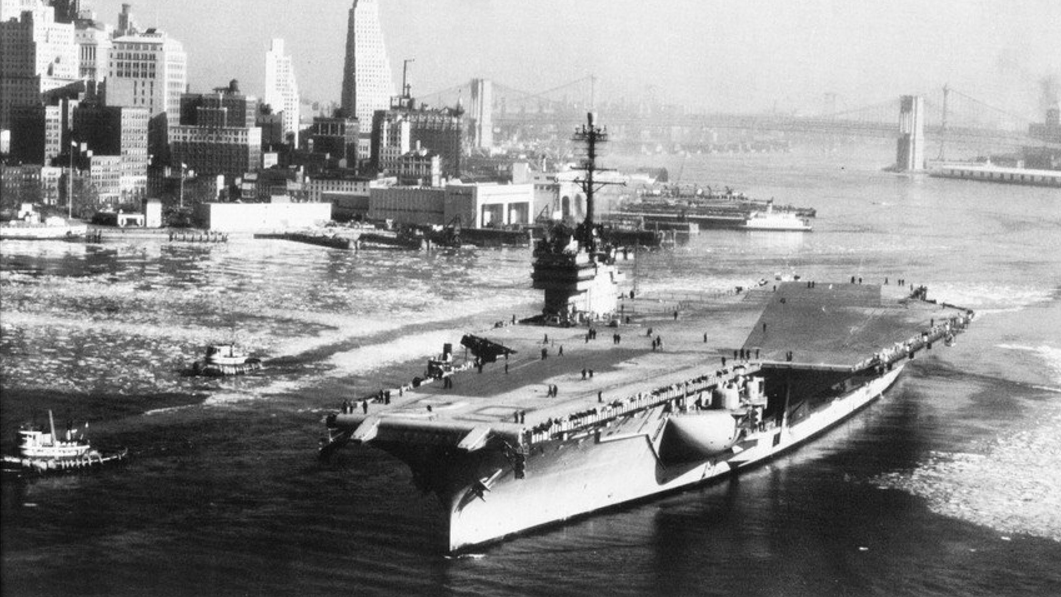 The Independence heads out on builder's trials, 1958 (USN)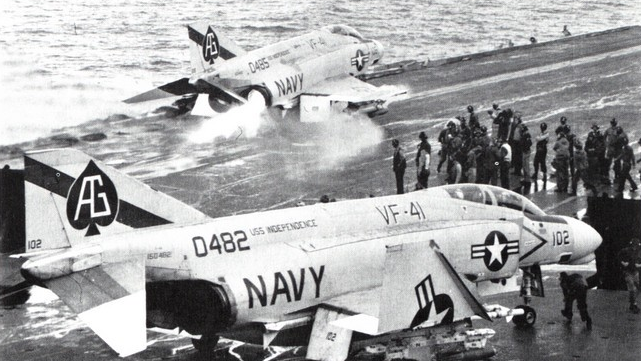 Flight operations on the deck of the Independence off Vietnam, 1965 (USN)