U.S. Funds Four Wave Energy Technology Projects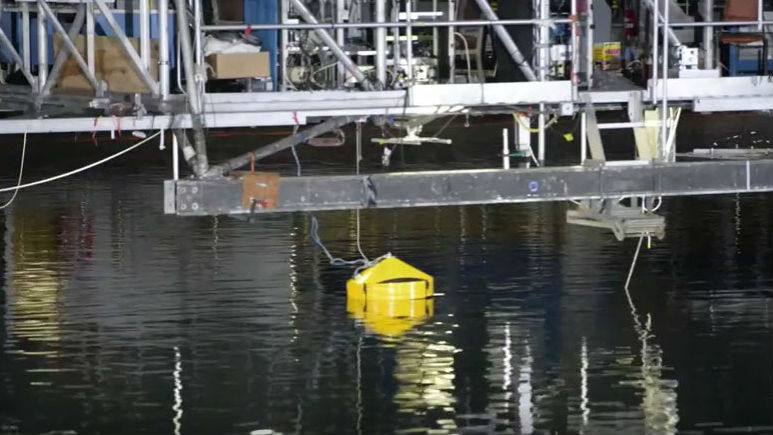 The U.S. Energy Department has announced up to $12 million in new projects to support the development of wave and tidal energy devices.
Two projects receiving funding will test and validate wave energy converter prototypes in open water, to demonstrate wave energy's potential to compete with other forms of energy in the longer term. Two other projects will address important early-stage hydrokinetic technology development challenges.
The funded projects are:
AquaHarmonics, grand-prize winner of the Wave Energy Prize, an Energy Department-funded public competition, will build a larger version of its winning device for open-ocean testing. Oregon-based AquaHarmonics won the Wave Energy Prize competition by demonstrating a five-fold improvement in energy capture per unit structural cost. The company will seek to upscale its device while maintaining low costs.
California Wave Power Technologies (CWPT), runner-up in the Wave Energy Prize, will upscale its wave energy converter technology for open-ocean testing. In the Wave Energy prize, CWPT's device demonstrated more than a three-fold improvement in energy capture per unit structural cost. Through testing, the company will validate and update estimated costs for a full-scale version of its technology.
Portland State University in Oregon will develop a multistage, magnetically geared generator with airtight casing to improve the cost, reliability and efficiency of hydrokinetic devices. Increasing the gear ratio through the multistage design reduces the generator size, which in turn reduces the structural support required. The magnetic gearbox, which creates speed change without physical contact, minimizes operational and maintenance costs and provides protection from overloading during extreme events.
ReVision Consulting in Sacramento, California, will integrate wave measurements from radar and buoys to better predict ocean waves and provide data to wave energy converter device controllers. Accurate wave-prediction technology can help wave energy converters more efficiently convert energy from waves into electricity.