Ukraine Threatens to Strike Russia-Bound Black Sea Shipping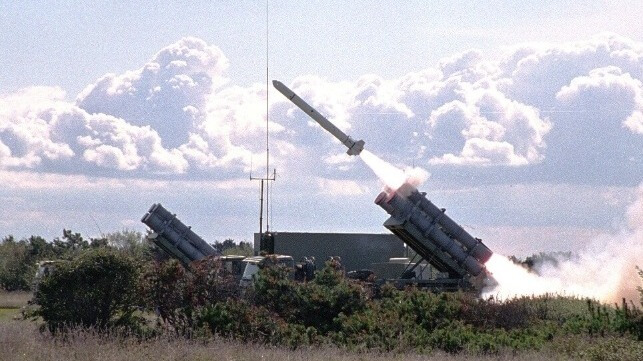 After Russia's threat to treat all Ukraine-bound ships as possible carriers of military cargo, the government of Ukraine has responded by declaring that the Black Sea is a "danger zone" for ships heading to Russian-controlled ports. With both sides of the war now threatening to target civilian shipping, the outlook for foreign shipowners operating in the region are even more difficult than ever.
"The Kremlin has turned the Black Sea into a danger zone," warned the Ukrainian Ministry of Defense, noting that Ukraine possesses the means to conduct strikes at sea. Ukraine's navy has repeatedly used anti-ship missiles and drone attack boats to strike Russian warships, driving the Russian Navy out of the northwestern quadrant of the Black Sea - but it has never threatened to use these assets to attack civilian vessels before, not even arms-transport ships.
Beginning Friday, Ukraine plans to treat all Russia-bound ships in the Black Sea as potential carriers of military cargo, "with all the relevant risks." In addition, it has declared a ban on all navigation in the northeastern Black Sea and the Kerch Strait, an area firmly under Russian control. The busy oil export terminals at Novorossyisk, Russia are located just 50 nm southeast of the Strait.
Meanwhile, Russia appears to be acting on its own threat to make the waters off Ukraine "dangerous" for shipping, according to the U.S. National Security Council.
"Our information indicates that Russia laid additional sea mines in the approaches to Ukrainian ports," NSC spokesman Adam Hodge told media in a statement. "We believe that this is a coordinated effort to justify any attacks against civilian ships in the Black Sea and lay blame on Ukraine for these attacks."
Russia's Black Sea Fleet has several options for laying mines, including covert deployment by Kilo-class diesel-electric submarines. The attribution for a mine strike would be complicated by both sides' use of the same Soviet YaM-type moored mines.
The Russian Navy's surface vessels will have a harder time joining the effort to harass Ukraine-bound shipping, according to UK intelligence. "[Black Sea Fleet] blockade operations will be at risk from Ukrainian uncrewed surface vehicles and coastal defense cruise missiles," UK Defence Intelligence assessed.
On Monday, Moscow withdrew from a negotiated ceasefire for grain shipping on Monday, drawing condemnation from the United Nations and the West. Ukraine held out hopes for continued cooperation with foreign-flag shipowners, even in the absence of a security arrangement; however, Russian attack on the Port of Odesa and Russia's direct threat against shipping have reduced the odds of securing private sector interest.