U.S. to Harmonize Ballast Water Treatment Approvals with the IMO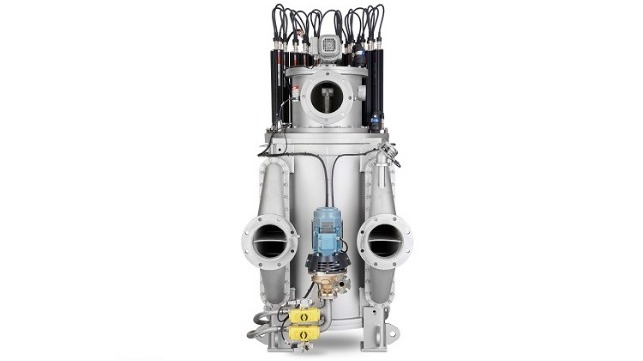 The Vessel Incidental Discharge Act (VIDA) was passed by the U.S. Senate on Thursday, paving the way for increased consistency in ballast water management domestically and opening the way for approval of UV-based ballast water treatment systems in line with the IMO.
The Act was passed by a bipartisan vote of 94-6 and was welcomed by ballast water treatment manufacturer Trojan Marinex. VIDA includes legislative language that amends the U.S. Coast Guard regulations to allow for the use of reproductive methods for the testing and approval of ballast water management systems by explicitly expanding the definition of "living" to ensure that organisms that can't reproduce (non-viable) are not considered to be living. This means that organisms that can't reproduce are as good as dead for the purposes of the regulation. Such sterilization can occur when organisms receive treatment in UV-based ballast water treatment systems, and it is a situation that could prevent such treatment systems from gaining U.S. type approval or force them to use increased UV doses to meet U.S. requirements.
Furthermore, the U.S. Coast Guard is required to develop a draft policy letter detailing reproductive methods based on best available science and must consider Type Approval testing methodologies that utilize organism grow-out and Most Probable Number (MPN) analysis to determine the number of viable organisms in ballast water that are capable of reproduction. This would harmonize the U.S. Coast Guard's policy approach on reproductive methods in determining ballast water treatment system efficacy with that of the IMO. In 2017, the IMO officially approved the MPN method to determine viability / reproductive capability (IMO Document BWM.2-Circ.61).
"We are very encouraged with the U.S. Senate's passage of the Bill and look forward to the U.S. House of Representative's passage also," said a spokesperson for Trojan Marinex. "We believe this harmonization is a major step forward for shipowners around the world, as it allows for the appropriate and cost-effective use of UV treatment for ballast water management systems."
Th passage of the act was also welcomed by the American Waterways Operators (AWO): "VIDA is bipartisan legislation that will streamline a broken regulatory system in which commercial vessels moving vital maritime commerce on U.S. waterways are subject to inconsistent and duplicative vessel discharge regulations from 25 states and two federal agencies. Under VIDA, EPA and the U.S. Coast Guard will work together under the Clean Water Act to jointly set and implement standards for ballast water and incidental discharges, in consultation with the states. The legislation will give vessel owners and mariners the certainty of a nationally consistent regulatory system, while ensuring high standards of environmental protection using the best technology economically achievable."
AWO President & CEO Tom Allegretti commented: "We are optimistic that this important legislation for America's vessel owners and mariners – who every year transport over 760 million tons of vital commodities that power the nation's economy – will swiftly pass the House of Representatives and be signed into law by the President."
VIDA was originally introduced by Senators Thune (R-SD), Carper (D-DE), Nelson (D-FL), Casey (D-PA), Sullivan (R-AK), and Wicker (R-MS).