U.S. Navy Tests Missile-Launching Drone Boat in Mideast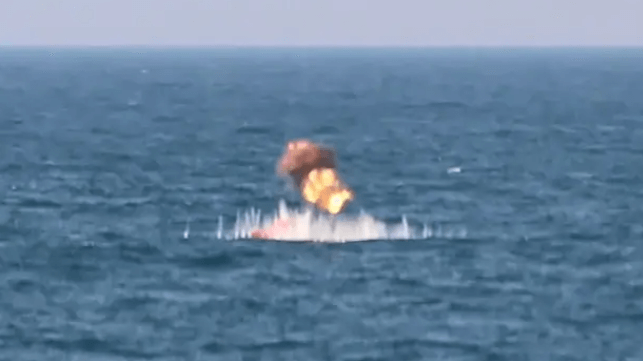 The U.S. Navy's Task Force 59 has been testing unmanned systems in the waters of the Persian Gulf for two years, and it has focused on unarmed surveillance and patrol missions. The focus appears to be changing: in a statement last week, U.S. 5th Fleet said that it has been testing out an armed surface drone in live-fire scenarios at a position in the Arabian Gulf.
According to the Navy, the task force has been testing out a Martac T38 Devil Ray fitted with a "lethal miniature aerial missile system." In a manned-unmanned teaming exercise on October 23, the task force put the boat up against a simulated hostile force, represented by a red target boat. A human operator ashore at the Task Force 59 operations center made engagement decisions, and using live munitions, the Devil Ray "engaged and destroyed the targets."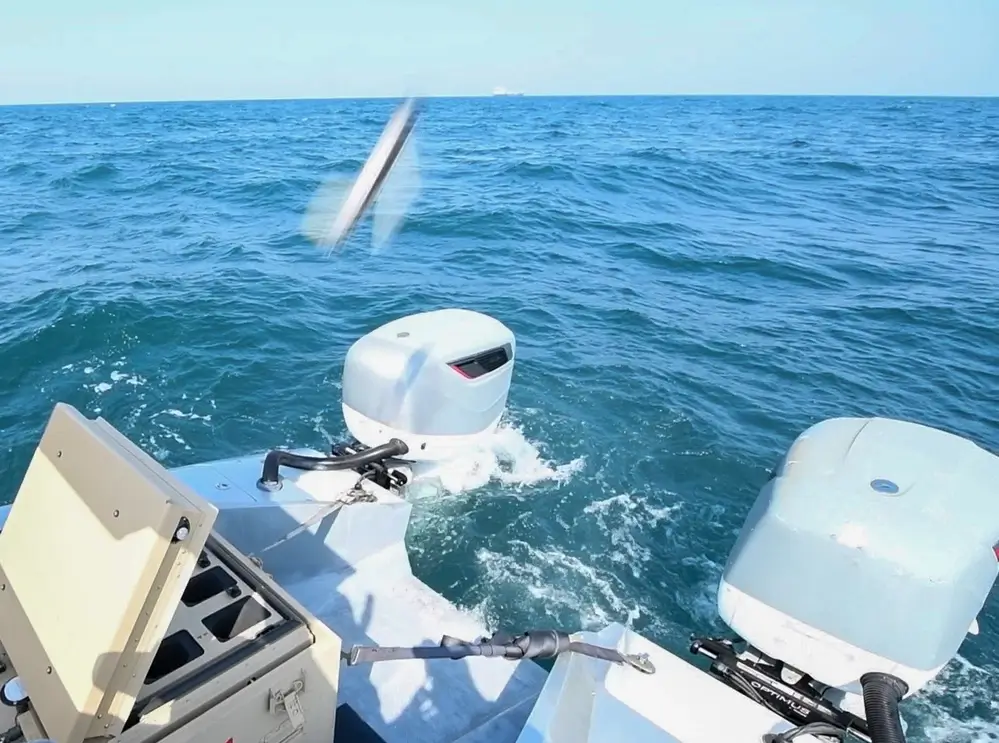 Images courtesy USN
According to 5th Fleet, "Exercise Digital Talon" was the first time that lethal munitions have been launched from unmanned surface vessels in the Middle East.
It is the task force's second publicized exercise in two months. In September, Task Force 59 conducted a track-and-monitor mission in the Strait of Hormuz, using unmanned systems to follow Iranian naval vessels and attack boats in the strategic waterway.
Vice Adm. Brad Cooper, the commander of 5th Fleet, put the live fire exercise in the broader context of American priorities in the region.
"During Digital Talon, we took a significant step forward and advanced our capability to the 'next level' beyond just maritime domain awareness, which has been a traditional focus with Task Force 59. We have proven these unmanned platforms can enhance fleet lethality. In doing so, we are strengthening regional maritime security and enhancing deterrence against malign activity," said Cooper.
The U.S. military's current mission in the Middle East is centered on deterring Iran and its proxy forces. Iran's small-boat units in the Strait of Hormuz and Gulf of Oman have threatened tanker traffic in the past; previous incidents have included boardings, hijackings and small-scale limpet mine attacks at sea.