U.S. Navy Destroyer Offloads $70M Worth of Cocaine in Port Everglades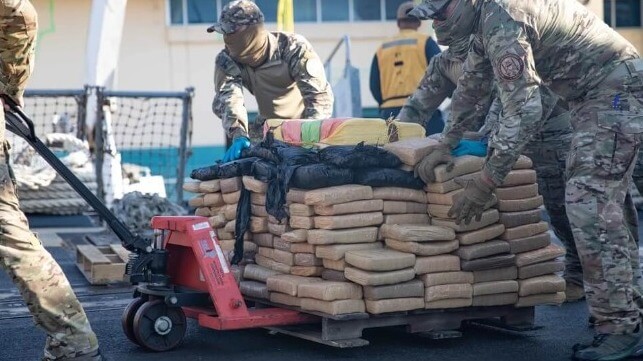 On Tuesday, the crew of the U.S. Navy destroyer USS Farragut offloaded about 2,300 kilograms of cocaine worth nearly $70 million in Port Everglades, Florida. The suspected smugglers were detained and will face prosecution in federal court.
The offloaded drugs were seized from four go-fast smuggling vessel interdictions in the Eastern Pacific by the Farragut's crew, with the assistance of an embarked Coast Guard Law Enforcement Detachment (LEDET) and a helicopter aircrew for overwatch.
"We were proud to work with the U.S. Coast Guard on the frontline of the threat that transnational drug trafficking presents to national security," said Cmdr. Nicholas Gurley, commanding officer of USS Farragut. "Our experienced crew, [helicopter aircrews] and the members of our LEDET were essential to the success of this operation."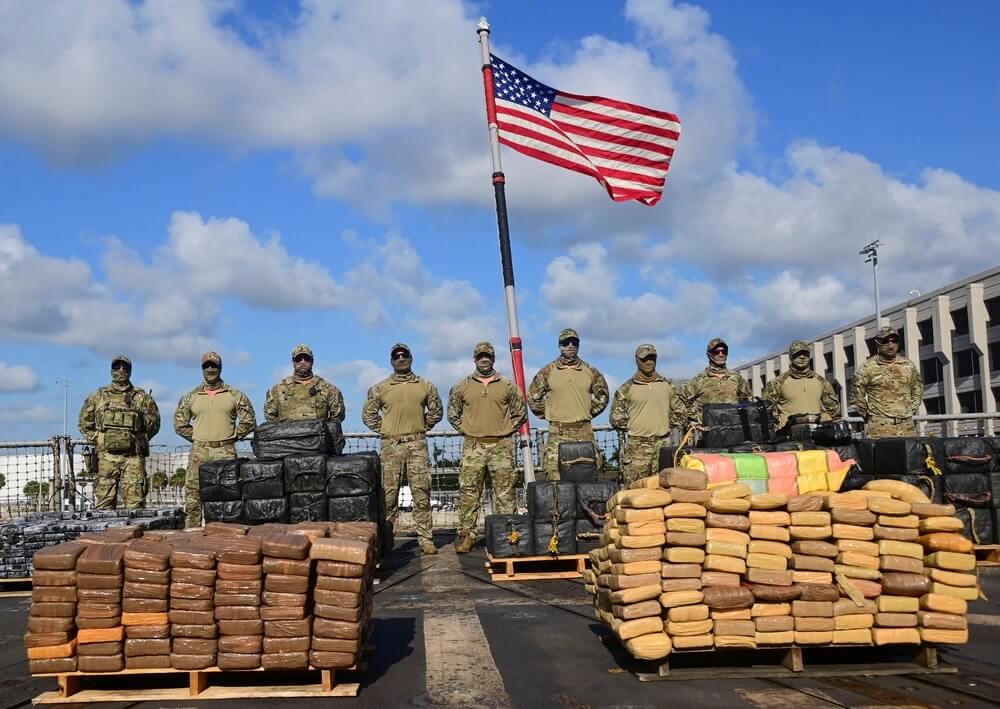 Image courtesy USN
Multiple agencies and nations provide vessel platforms for counternarcotics operations in the busy drug trafficking zones of U.S. Southern Command, including the U.S. Navy, the Royal Canadian Navy and the Royal Navy. Boardings conducted by the internatonal partnership are always performed by coastguardsmen, who have law enforcement authority to carry out searches and arrests aboard stateless vessels.
USS Farragut is the 49th Arleigh Burke-class destroyer, and she has a long history in counterpiracy and counter-smuggling patrols, particularly in U.S. 5th Fleet. She may be best known for her close encounter with an "aggressive" Russian warship in the Arabian Sea in 2020; USNI identified the Russian vessel as the surveillance ship Ivan Kuhrs.