U.S. Gives Ukraine Two Cutters as Kerch Strait Tensions Grow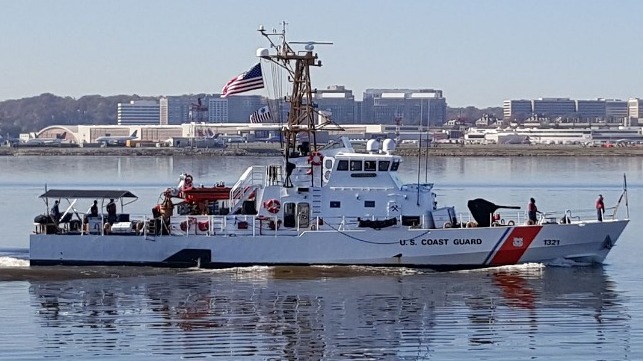 The U.S. Coast Guard is preparing to transfer two Island-class cutters, the Drummond and the Cushing, to the Ukrainian government. In a sign of its significance for Kiev, Ukrainian President Petro Poroshenko will be present at the transfer ceremony Thursday. The agreement comes in the context of broader American military assistance to Ukraine and the growing tensions between Ukrainian and Russian forces in the Sea of Azov.
When Russia seized the Crimean peninsula from Ukraine in 2014, the United States responded with sanctions against Russia's energy industry and began to provide assistance to the Ukrainian military. This aid initially centered on training and non-lethal equipment for field operations, like UAVs, night vision goggles and light armored cars. Beginning this year it has also included weaponry, notably the sale and transfer of hundreds of Javelin anti-tank missiles for Kiev's ongoing battle with pro-Russian separatists in Eastern Ukraine.
The Island-class U.S. Coast Guard cutters are lightly armed, with one 25mm deck gun and two .50-caliber machine guns. They are in post-retirement service with multiple militaries and law enforcement agencies, and are being replaced in U.S. Coast Guard service by the new Fast Response Cutter series.
Maritime tensions between Ukraine and Russia
In May, Russian contractors completed a new bridge over the Kerch Strait, the narrow waterway separating Crimea from contiguous Russian territory. Its completion was followed closely by the imposition of new restrictions on Ukrainian shipping through the Strait, which connects Ukrainian ports on the Sea of Azov with the Black Sea.
According to the U.S. State Department, Russian border patrol authorities have detained hundreds of passing merchant vessels - some on multiple occasions, and some for several days - since the bridge's highway span was completed in May. "Russia's actions to impede maritime transit are further examples of its ongoing campaign to undermine and destabilize Ukraine, as well as its disregard for international norms," said U.S. State Department spokesperson Heather Nauert in a statement in late August.
On Sunday, Ukraine sent two naval auxiliaries - one SAR vessel and one tug - through the Kerch Strait, according to Ukrainian media. The two vessels were bound for Berdyansk, a port on the Sea of Azov. Ukraine's Navy hopes to relocate its second-largest naval base to a new facility at Berdyansk and maintain a permanent flotilla north of the Kerch Strait.