U.S. Expands Sanctions on Iranian Petchem Smuggling Network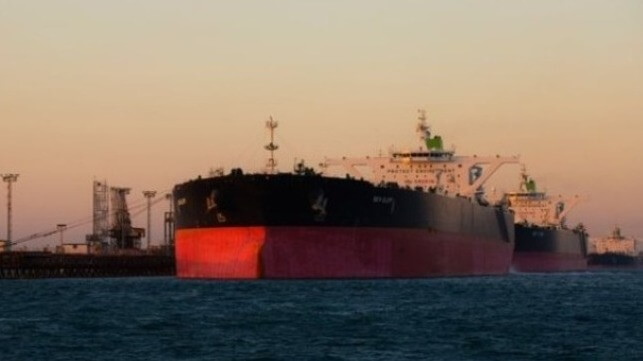 The U.S. Treasury has imposed sanctions on nine more companies suspected of connections to the Triliance petchem network, an international web of front companies and individuals who conspired to help Iran violate U.S. sanctions on petroleum exports.
The sanctions designations began in 2020, when Treasury listed Triliance Petrochemical Co. Ltd. as an entity involved in brokering the sale of Iranian petchem products to foreign buyers, particularly in China. The department also sanctioned half a dozen Triliance front companies.
In 2022, Treasury added a variety of partner companies and front companies which allegedly helped Triliance with its export sale. Hong Kong-based Triliance front companies Sierra Vista Trading Limited and Teamford Enterprises Limited facilitated transactions for shipments to East Asia, and partner company Keen Well helped handle financial transactions, according to the Treasury. Indian company Tibalaji Petrochem Private Limited allegedly bought Triliance products for shipment to China.
A large segment of the sanctions-evasion network was based in the UAE, allegedly including GX Shipping; Future Gate Fuel and PetroChemical; Sky Zone Trading; Clara Shipping; Virgo Marine; and Youchem General Trading.
Treasury also previously sanctioned two executives, China-based broker Jingfeng (Jeff) Gao and India-based front company manager Mohammad Shaheed Ruknooddin Bhore.
On Thursday, Treasury added more names to the list.
The department alleges that Singapore-based company Asia Fuel PTE Ltd. has facilitated shipping for Triliance since late 2021, and has paid Triliance's storage fees for keeping petroleum products in floating storage off Malaysia.
Sense Shipping and Trading of Kuala Lumpur has been designated as a front company for Triliance, helping facilitate the shipment of tens of thousands of tonnes of petrochemicals. Sense formerly operated as Eastchem Shipping SDN. BHD, according to Treasury.
Lastly, the department alleges that Singaporean company Unicious Energy PTE Ltd. coordinated millions of dollars in payments for companies within the Triliance network, helping Triliance sell hundreds of millions of dollars worth of petroleum products.
Treasury also sanctioned several new Triliance petchem suppliers, including Amir Kabir Petrochemical Company and Simorgh Petrochemical Company.