U.K. Ports Investing Billions in Infrastructure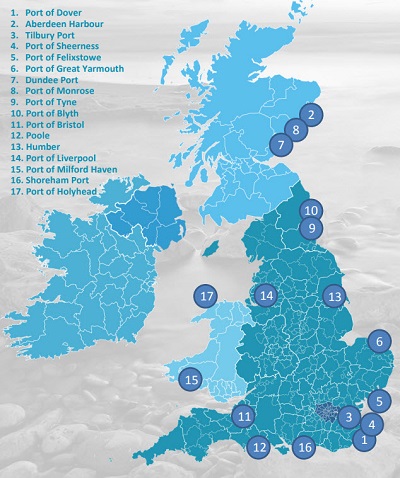 The British Ports Association has published new research which shows that U.K. ports and terminals have an estimated £1.7 billion ($2.37 billion) of port infrastructure investment in the development pipeline.
The report by infrastructure advisory firm Moffatt & Nichol focuses on developments which have been announced in the press in the last 12 months and provides a snapshot of the potential scale of U.K. ports' investment in infrastructure. It's also likely that there are a many more privately financed infrastructure projects planned or underway all around the country, which haven't been discussed in public yet.
Mark Simmonds, the British Ports Association's Policy Manager, said: "Ports are doing their bit but we rely on Government to ensure that road and rail connections from the port gate are fit for purpose. The terrestrial and marine planning and consenting process is also cumbersome and costly and often holds back or even prevents some sustainable port development. We hope that this report helps Government to develop an accurate picture of the investment that industry is making when developing its policies and making its own investment decisions regarding infrastructure."
One major project is Aberdeen's £350 million ($490 million) new South Harbor project. Once completed, the facilities at the South Harbour will allow enhanced activity in the decommissioning and cruise industries, amongst others, thanks to 1,400 meters (4,600 feet) of new quay and a water depth of up to 10.5 metres (35 feet). The expansion will also create an additional 125,000 square metres of lay-down area, making it the largest berthage port in Scotland.
Other projects include the Port of Tyne's £38 million ($53 million) investment in support of a new biomass plant and the Port of Dover's new £15 million ($21 million) refrigerated cargo terminal.