U.K. Mulls Live Export Ban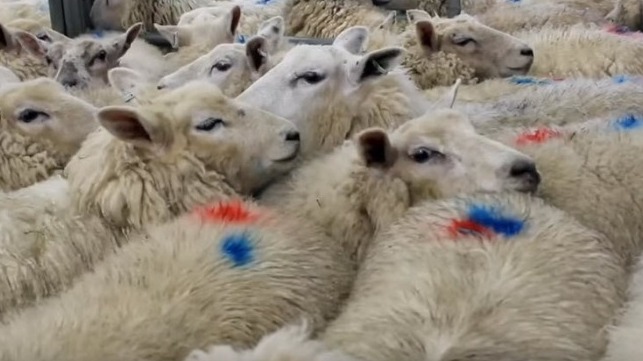 A call for evidence for a potential ban on the live export of animals for slaughter after Brexit has been launched by U.K. Environment Secretary Michael Gove. The government will also look at higher welfare standards for live animal movements.
The Farm Animal Welfare Committee has launched a review into the existing welfare standards for animals during transport, and this is being complemented by research commissioned by the Department for Environment, Food & Rural Affairs from Scotland's Rural College and the University of Edinburgh.
Gove said: "We have some of the highest animal welfare standards in the world which we are strengthening further by raising maximum sentences for animal cruelty to five years and introducing mandatory CCTV in abattoirs.
"All animals deserve to get the respect and care they deserve at every stage of their lives. This call for evidence begins to deliver on our manifesto commitment which aims to control the export of live animals for slaughter once we leave the European Union."
The call for evidence will last for six weeks.
British Veterinary Association President John Fishwick said: "We believe that production animals should not be transported long distances to the abattoir but should be slaughtered as near to the point of production as possible. Animals should be transported on the hook, as meat, not on the hoof, as live animals."
The announcement comes after footage was released in Australia on the 60 Minutes program that showed five routine live sheep voyages with sheep dying from heat stress, gasping for air, smothered in feces, unable to lie down to rest, or to reach food or water. The film was taken by a crew member turned whistle-blower.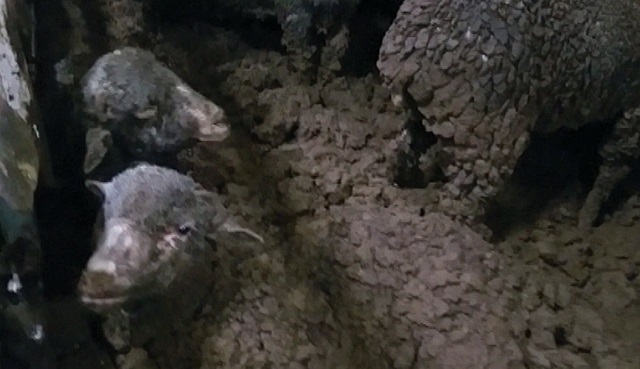 Credit: Animals Australia