Two Men Rescued After 27 Hours in the Water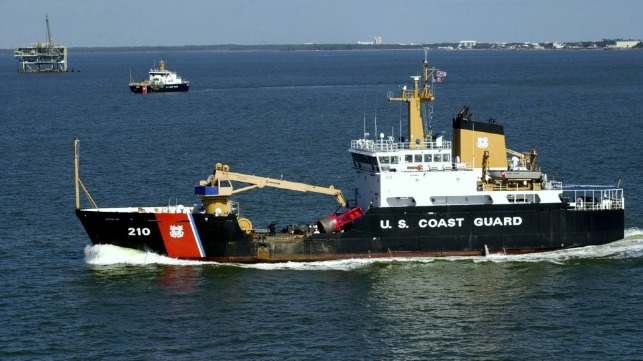 On Sunday evening, a U.S. Coast Guard cutter found and rescued two men from the water southeast of St. George Island, Florida. The survivors had been hanging on to their capsized vessel for more than a day.
A 1900 hours, Coast Guard Sector Mobile received a notification from Coast Guard buoy tender Barbara Mabrity that two men were clinging to the side of a capsized vessel. The Barbara Mabrity approached the vessel and recovered the two men from the water. The survivors had been exposed to the elements for about 27 hours, and they had severe sunburn and swelling of the lower extremities. Both were wearing life jackets.
Sector Mobile worked with other units, including Coast Guard Air Station Clearwater, to have both men medevaced by helicopter for emergency medical treatment. An MH-60 helicopter aircrew from Air Station Clearwater arrived on scene shortly after the rescue, hoisted the two men and transferred them to local emergency medical services.
The Barbara Mabrity is a Keeper-class buoy tender homeported in Mobile, Alabama. She is named after a Civil War-era lighthouse keeper of the same name. The Mabrity participated in the relief effort after Hurricane Harvey last year, delivering food, supplies and ATON equipment to affected communities.