Two Product Tankers Collide Near Yokohama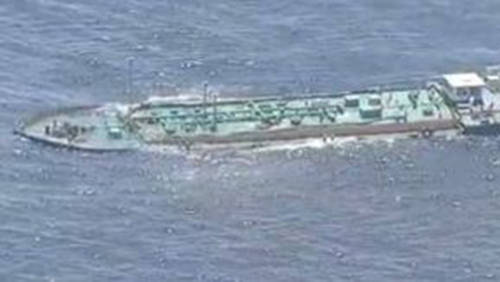 [Brief] On Sunday morning, the product tankers Eastern Phoenix and Keihin Maru 8 collided near Yokohama.
Japanese media report that the Keihin Maru suffered flooding and was spilling fuel oil cargo. Her crew of three were rescued, and responders towed her to a location where she did not pose a hazard to shipping.
Photos of the scene published Sunday afternoon show the Keihin Maru partially sinking, with the bow almost entirely under water.
The Coast Guard in Yokohama are investigating the cause of the incident. Local media suggested that the Phoenix was not severely damaged and that her crew were unharmed.
The 5,000 dwt product tanker Eastern Phoenix, built in 2010, is Japanese-owned and trades in East and Southeast Asia.
The 450 dwt product tanker Keihin Maru 8 was built in 1990 and is Japanese-owned.