Two New Berths Planned for COSCO-PSA Terminal, Singapore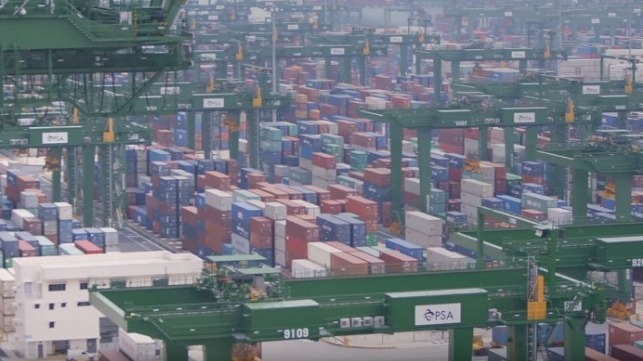 COSCO Shipping Ports and PSA Corporation Limited have signed a memorandum of understanding for the addition of two new berths at the COSCO-PSA Terminal in Singapore.
With the launch of the two new berths, the terminal will have five mega-vessel berths, increasing its annual handling capacity from three million TEUs to about five million TEUs. The new berths are designed to strengthen COSCO's position in Singapore and support mega-vessels and mega-alliances.
The new berths, like the current berths, will be supported by automated yard technology.
PSA Singapore currently operates 67 berths at its container terminals in Tanjong Pagar, Keppel, Brani and Pasir Panjang. They operate as one seamless and integrated facility, with the terminals at Pasir Panjang the most advanced. The berths are equipped with quay cranes able to reach across 24 rows, and the terminal is being used to trial a zero-emission, fully-automated electric quay crane system and 30 automated guided vehicles on trial, eight hybrid and 22 fully battery operated.
The system is expected to be used at Singapore's Tuas mega port which is currently under construction. Singapore's existing port facilities will be migrated to Tuas which, when complete in 2040, will have a capacity of 65 million TEUs. It is being designed to accommodate 24,000 TEU container ships.