Two Maersk Supply Vessels Sink En Route to Scrapyard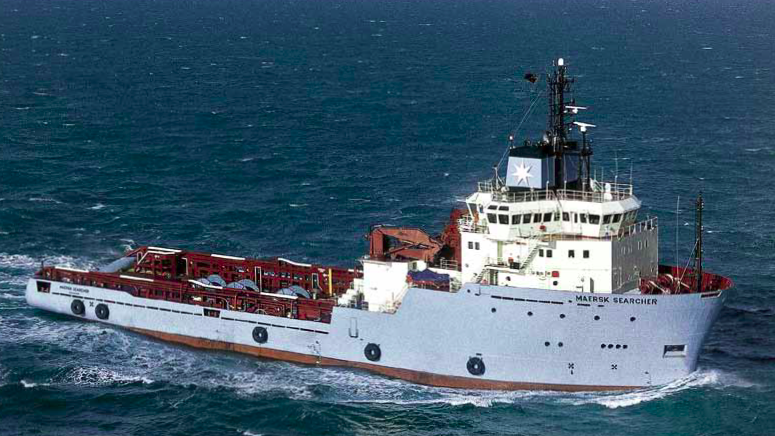 [Brief] Maersk Group's offshore vessel division said on Thursday that two of its anchor handling tug supply (AHTS) vessels sank off of Ile de Sein as they were being towed to a scrapyard.
The firm said that the decommissioned vessels, the Maersk Searcher and Maersk Shipper, were unmanned at the time of the incident. Both were under tow by the AHTS Maersk Battler.
Ouest-France reported winds at Force 3 and large swells of 8-12 feet at the time of the sinkings; the French outlet indicated that the Searcher went down first, followed by the Shipper later in the day.
Both ships had been emptied of fuel and lubricants in preparation for scrapping, said Claus Bachmann, chief operating officer of Maersk Supply Service, in a statement Thursday.
No injuries were reported, and as of Thursday afternoon, the Battler's AIS signal showed her under way off of Brest.
Maersk Supply Service has sold ten offshore vessels for scrap or conversion so far this year, and it says that it plans to reduce its fleet by up to 20 ships by early 2018. The division expects that buyers will recycle the vessels or use them outside of the offshore market, thereby reducing the supply of competing tonnage.