Turkey's First Drillship Begins Exploration in Eastern Mediterranean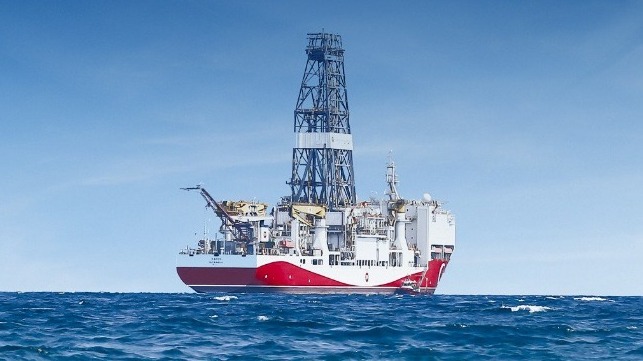 The Turkish drillship Fatih is set to begin its first drilling campaign in the Eastern Mediterranean on Wednesday, a move that is likely to increase tensions between Greece, Turkey and Cyprus over offshore oil and gas rights.
The first exploration well will be drilled at a location about 35 nm off the town of Alanya, Antalya province, according to Turkish energy minister Fatih Donmez. The area in question is far from the contested region off Cyprus' east coast, where Turkish warships recently blocked Cypriot-backed drilling activity.
"We don't have an eye on the resources of others; our only issue is to present to our people the riches within our territory," Donmez said at a launch ceremony on Tuesday.
Cyprus is divided in two, with the southern half (the internationally-recognized Republic of Cyprus) aligned with Greece and the northern half (the unrecognized Turkish Republic of Northern Cyprus) aligned with Turkey. Greece and Turkey are both NATO allies, but the administration of Cyprus has been a source of tension between them since the 1970s, when they fought a war over its control.
In February, Turkish warships obstructed the navigation of the Italian drillship Saipem 12000 in order to prevent her from exploring a Cypriot-licensed lease block. Later that month, charterer and leaseholder Eni abandoned its work at the block and sent the drillship to explore a site off western Morocco instead.
During the blockade, Turkey's foreign ministry asserted that the Republic of Cyprus' exploration lease violated the "inalienable rights on natural resources of the Turkish Cypriot people" and the sovereignty of Turkish Cyprus. Turkey is the only nation that recognizes the sovereignty of Turkish Cyprus.
On October 18, Turkey alleged that a Greek frigate attempted to interfere with the work of a Turkish survey vessel, the Barbaros Hayreddin Pasa. Donmez warned Tuesday that Turkey would respond if threatened. "If harassment takes place, our naval forces will do what is necessary," Donmez sid.