On Thursday night, a crewmember of the tugboat Mister T lost his arm in a linehandling accident.
AIS records and a police report indicate that at the time of the incident, the Mister T – a 145 gt twin-screw tug built in 2001 – was helping to move a vessel just off GCT Bayonne Terminal in New York Harbor. First responders told media that at about 2120 hours, the unnamed 27-year-old crewmember adjusted a line, and his arm got caught and severed when the tug moved. They indicated that the crewmember may not have informed the captain before making the adjustment.
NYPD Harbor Unit officers Jeff Meagher, Paul Hessian and John Kane responded to the scene, and Hessian applied a tourniquet to stop the bleeding. They brought the victim to shore at Brooklyn Army Terminal, where he was transferred to an ambulance and taken to NYU Lutheran Medical Center in Sunset Park. NYPD reported that the crewmember was awake and alert throughout the incident response.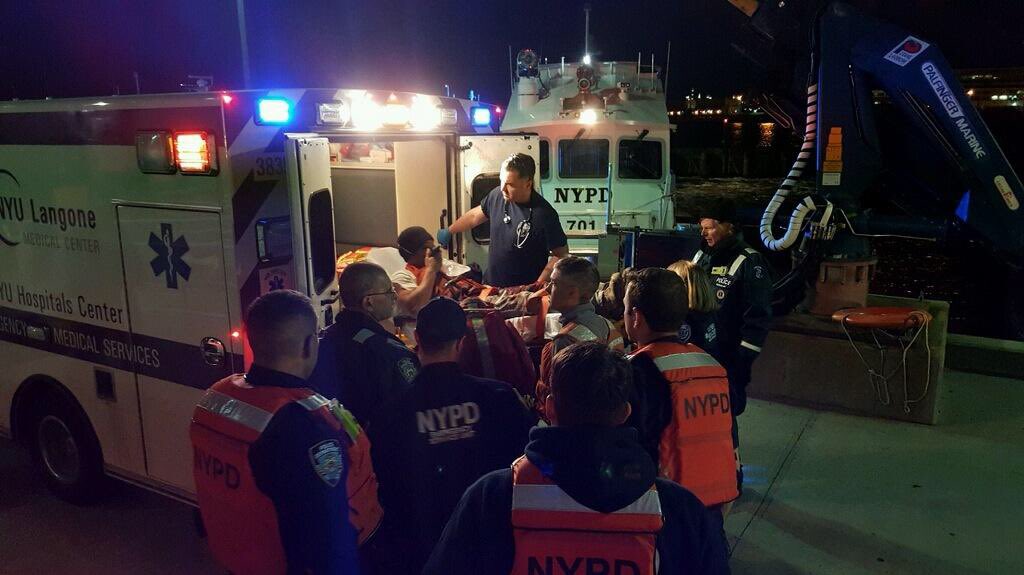 The arm went over the side at the time of the accident, and it has not been found.
Coast Guard records show that line handling accidents are the second most common cause of significant injuries in the towing industry, with 51 U.S. seafarers seriously injured over the nine-year period ending in 2014. Falls accounted for 115 serious injuries, and crushing and impact injuries accounted for 43 incidents each.