Trump Pardons Submariner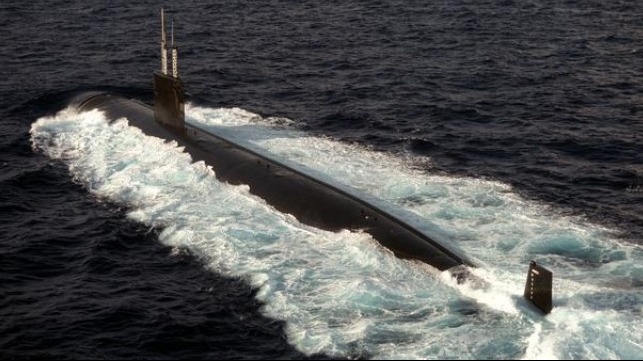 U.S. President Donald Trump has pardoned Kristian Saucier, a Navy submariner who was sentenced to one year in prison in 2016 for illegally taking photos inside restricted areas of a nuclear submarine and then trying to impede an investigation into the matter.
Prosecutors said Saucier took cellphone photos of classified spaces, instruments and equipment of the USS Alexandria on three occasions while he was stationed on the submarine in Groton, Connecticut, as a machinist's mate. Authorities launched an investigation in March 2012 when Saucier's phone was found at a waste transfer station in Connecticut.
Prosecutors said that after an initial interview with investigators, Saucier returned home and destroyed a laptop computer, camera and memory card. Saucier, a resident of Arlington, Vermont, was subsequently arrested in May 2015.
His lawyer told the caught that he never tried to transmit any of the photographs and took them out of a desire to someday show his family what he did while he was in the Navy.
Saucier was 22-years-old at the time of his offenses, and has served out his 12-month sentence. He has been recognized by his fellow service members for his dedication, skill and patriotic spirit. While serving, he regularly mentored younger sailors and served as an instructor for new recruits. The sentencing judge found that Saucier's offense stands in contrast to his commendable military service.
"The President is appreciative of Mr. Saucier's service to the country," said Press Secretary Sarah Sanders.