U.S. President Donald Trump has announced the nomination of Richard V. Spencer, an investment banker and retired Marine aviator, for the position of Secretary of the Navy (SECNAV).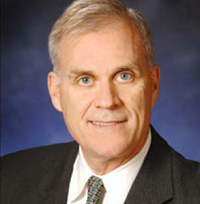 Spencer most recently served as managing partner of Fall Creek Management, an investment company. He is an economics graduate of Rollins College in Florida. After graduating, he joined the United States Marine Corps, serving as a Naval Aviator from 1976 to 1981. After leaving the Marines as a Captain, Spencer attended the Fuqua School of Business at Duke University. He worked on Wall Street for 15 years, holding positions at Goldman Sachs, Bear Stearns, Donaldson, Lufkin & Jenrette, A.G. Becker, Paine Webber and Merrill Lynch.
USNI News reports that, in December, Spencer became an executive advisor to the Chief of Naval Operations. In that role, he advises on future warfare and how to reach out to technology business leaders. Spencer also served on the Pentagon's Defense Business Board from 2009 to 2015 and on the CNO's Executive Panel.
Spencer is Trump's second nomination for the position. Philip Bilden, a financier, turned down the post in February as he was unwilling to divest certain financial interests in order to take up the post.
Trump has also had trouble filling the position of Secretary of the Army. rump's first choice, Vincent Viola, withdrew from consideration in February, as a result of business ties. His second nominee, Mark E. Green, withdrew from consideration after his criticism of federal attempts to bar discrimination against gay, bisexual and transgender people in workplaces and businesses surfaced.