Truckers' Strike Backs Up Colombia's Ports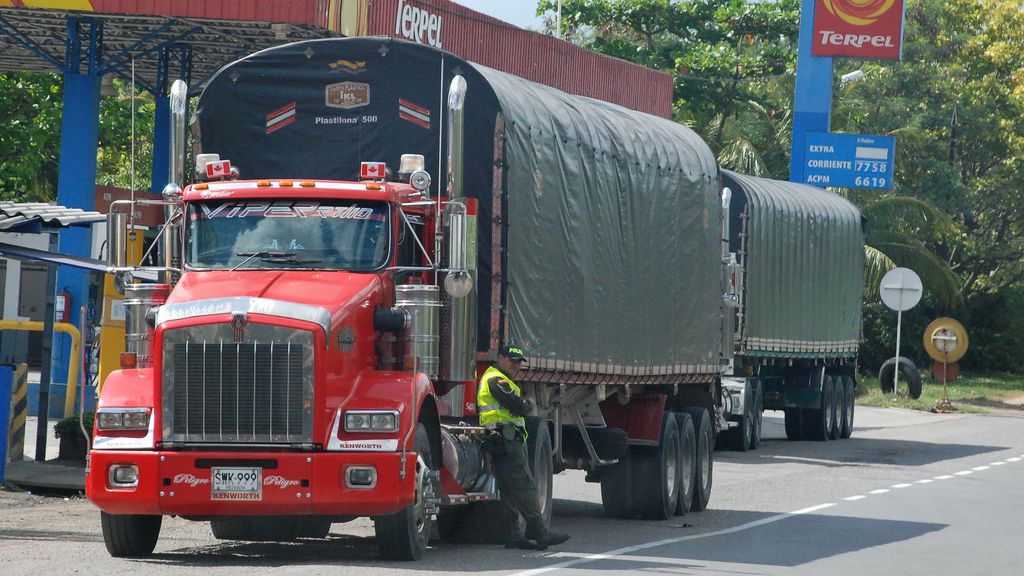 Colombia's government said on Tuesday it has asked truckers to consider a raft of proposals to end a 28-day strike that its causing cargo delays and putting pressure on food prices amid already high inflation.
The truckers, on strike since June 7, are demanding a rise in cargo prices, cuts to motor fuel prices and road toll costs and a plan to rid highways of older trucks. The government has submitted 18 proposals to tackle those topics at negotiations with union leaders to end the strike.
"We call upon the transport guilds to help us end this immobilization," Transport Minister Jorge Eduardo Rojas told journalists. "These proposals should be studied judiciously and responsibly."
Prices for potatoes, plantains and yucca, all diet staples in Colombia, were up by more than 20 percent in some cities during the last week of June, according to figures from the DANE statistics agency.
The minister ruled out the possibility that cargo costs could rise at least 30 percent, which the truckers have said is necessary to cover transport costs on Colombia's notoriously congested and badly-maintained roads.
Delays in removing cargo shipments from ports, especially Buenaventura on the Pacific coast, may mean arriving ships will soon be unable to unload.
Some 20,000 out-dated trucks are still in use in the country, Rojas said, despite government efforts to have them removed and compensate owners.
The strike is "indefinite", Pedro Aguilar, the head of the truckers union, told Reuters, because "the government proposals are not concrete."
High food prices have helped push 12-month inflation to 8.23 percent through May, more than double the central bank's 2 to 4 percent target range. The central bank has raised borrowing costs for ten consecutive months in a bid to tamp down consumer prices.
"The central bank will be very attentive, keeping in mind that it's ever more dependent on economic data to decide whether it should raise the rate or not," Juan David Ballen, an analysts at Casa de Bolsa brokerage said of the strike.
Colombia has about 330,000 trucks moving imports and exports to and from the Andean country's ports on the Caribbean Sea and Pacific Ocean.