Transocean to Acquire Ocean Rig UDW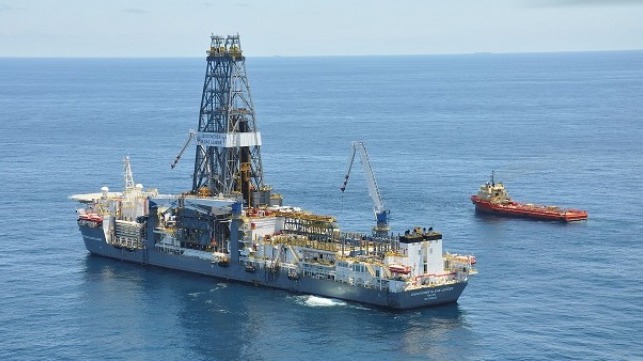 Drilling contractor Transocean is to acquire Ocean Rig UDW in a cash and stock transaction valued at approximately $2.7 billion, inclusive of Ocean Rig's net debt. The transaction has been unanimously approved by the board of directors of each company.
Transocean intends to fund the cash portion of the transaction consideration through a combination of cash on hand and fully committed financing provided by Citi. Upon completion of the merger, Transocean's and Ocean Rig's shareholders will own approximately 79 percent and approximately 21 percent, respectively, of the combined company.
Ocean Rig's fleet consists of nine high-specification ultra-deepwater drillships, two harsh environment semi-submersibles and two high-specification ultra-deepwater drillships currently under construction at Samsung Heavy Industries. The two newbuilds are expected to be delivered in the third quarter of 2019 and the third quarter of 2020, respectively.
The deal expands Transocean's presence in Brazil, West Africa and Norway. Transocean's President and Chief Executive Officer, Jeremy Thigpen, said: "The combination of constructive and stable oil prices over the last several quarters, streamlined offshore project costs, and undeniable reserve replacement challenges has driven a material increase in offshore contracting activity. As such, adding Ocean Rig's premium assets to our industry-leading fleet provides us with an increased number of the modern and highly efficient ultra-deepwater drillships preferred by our customers, and better positions us to capitalize on what, we believe, is an imminent recovery in the ultra-deepwater market."
Thigpen says, "Including the five rigs under construction, and considering the two additional rigs that we have recently decided to recycle, Transocean's pro forma fleet will be comprised of 57 floaters, including many of the most technically capable ultra-deepwater floaters and harsh environment semisubmersibles in the industry. With this unparalleled fleet, the offshore drilling industry's largest and most profitable backlog totaling $12.5 billion, and approximately $3.7 billion in liquidity, we are well-equipped for the market recovery."
Leslie Cook, principal analyst, upstream supply chain, at Wood Mackenzie, said: "The announcement is not a surprise. Industry consolidation is necessary to get these premium assets back to work over the next two to three years. The Ocean Rig fleet aligns very well with Transocean's best-in-class portfolio.
"It is Wood Mackenzie's view that the premium ultra-deepwater drillship market has reached the bottom and rates for some of the highest-spec assets have the potential to double in the next couple years as active utilization begins to tighten. Operators are already demonstrating a preference for newer rigs that offer greater efficiency in their drilling programs."
Cook adds: "As rates begin to float back up, the need to keep drilling costs down will drive demand for these newer rigs that can offer efficiency gains. By buying Ocean Rig, Transocean is positioning itself to offer the industry premium rigs at competitive dayrates. This is a winning deal – for Transocean, for Ocean Rig and for the industry."
No changes to Transocean's board of directors, executive management team, or corporate structure are anticipated as a result of the acquisition. The company will remain headquartered in Steinhausen, Switzerland, with significant operating presence in Houston, Aberdeen and Stavanger.
The transaction is expected to be completed during the first quarter of 2019.