TotalEnergies Reports Strong Demand for LNG from Planned Le Havre FSRU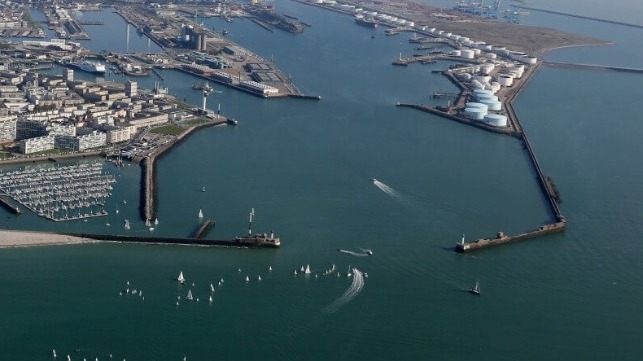 TotalEnergies is moving forward with a plan to establish a new LNG import capability at the port of Le Havre, France by positioning one of its chartered FSRU units in the port for a minimum of five years. After receiving strong initial interest during a non-binding solicitation, the company's TotalEnergies LNG Services France will begin formal bidding in March for the first year's capacity.
The plan for the introduction of the FSRU in France's northern port was launched last summer in an agreement between TotalEnergies and the French Ministry for the Ecological Transition. At the time, France like neighboring Germany and other EU countries highlighted the need to diversify its energy supply to build independence from Russian imports.
"Several market players expressed a high level of interest for an aggregated amount close to 12 billion cubic meters per year over the five-year period," TotalEnergies reported at the conclusion of the first round, which closed on January 30. "This success illustrates the market's appetite for additional LNG regasification capacity to meet French demand as well as the need to strengthen the security of gas supply."
The company said that the demand expressed during the market test significantly exceeded available capacity. Previously, TotalEnergies said its plan would employ the LNG tanker Cape Ann, one of the vessels the company has on charter from H?egh LNG. Built in 2010, the 80,000 dwt vessel has a capacity for 145,130 cubic meters of liquid gas. She has been positioned in Tianjin, China for the last decade having become in 2013 the first floating storage and regasification unit in China. The vessel is one of two that TotalEnergies has under charter which are jointly owned by H?egh LNG and Japan's Mitsui O.S.K. Lines (MOL). The other vessel, the Neptune, is now operating as part of the Deutsche Regas LNG import terminal established at Lubmin, Germany earlier this year.
TotalEnergies plans to begin the operation of the FSRU in Le Havre in September 2023 reporting it would provide an annual capacity of up to 2.5 billion cubic meters of LNG. TotalEnergies will operate the FSRU while Technip Energies will provide the equipment and GRTgaz will operate the connections to the existing French gas transmission network.
Last year, TotalEnergies told investors that it expected to increase LNG production by 40 percent to 2030. Responding to the efforts to find alternative energy sources for Europe, TotalEnergies said it expected to increase LNG sales by at least three percent annually over the next five years.