Total Explores for Gas to Supply LNG Bunkering Terminal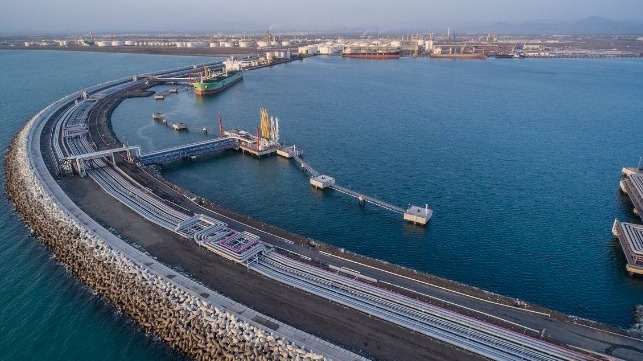 French oil major Total is financing natural gas exploration in Oman in order to supply an LNG bunkering terminal near the main Asia-Europe and Persian Gulf shipping lanes.
Under an agreement with the Omani government, Total and Shell will develop several natural gas discoveries in Oman's Greater Barik area, with the objective of reaching gas production of around 500 million cubic feet per day (and the potential capacity to reach twice that amount). Total has a share of 25 percent and Shell (as operator) has 75 percent, before a possible state back-in.
Using its portion of the gas, Total intends to develop a regional liquefied natural gas bunkering hub for refueling merchant vessels. The plan calls for a new small-scale, modular liquefaction plant at the port of Sohar, with a capacity of one million tonnes per annum (mtpa) - much smaller than most LNG export terminals, which usually have capacities in the range of 5-15 mtpa. Total already has a small interest in Oman's existing LNG export terminal, a 10 mtpa plant located near the port of Sur.
"We will bring our expertise in LNG and will introduce access to a new gas market for the Sultanate. Developing an LNG bunkering service will generate in-country value and job opportunities, and will support industry diversification through fostering the shipping activity in Oman," said Total's president of E&P, Arnaud Breuillac.
French ocean carrier CMA CGM's flagship rotation, French Asia Line 1, is served by the line's very largest vessels, and it includes a port call near Sohar. The line will soon take delivery of the first of nine LNG-powered boxships of 22,000 TEU each, and an LNG bunkering facility in Oman would provide them with a refueling station near the midpoint of their voyage.