Top Bunker Traders Implicated in Petrobras Scandal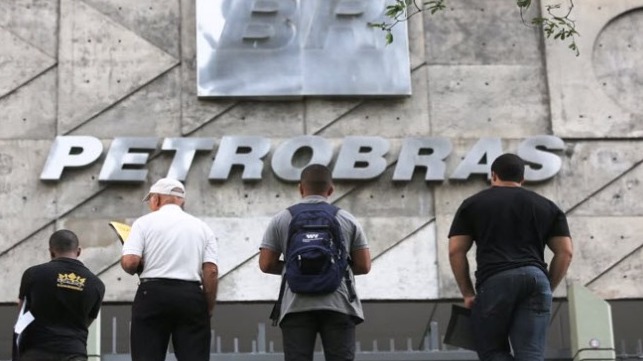 Law enforcement investigators in Brazil have unveiled new allegations regarding corruption in Petrobras' oil and petroleum product trading, with evidence implicating several of the world's leading bunkering companies.
"There is evidence that Vitol, Chemium, Trafigura, Cockett, Mercuria, Arcadia, Oil & Transport (OTT), Chemoil, Glencore, Aegean, Oceanconnect and WFS would pay commissions to intermediaries in the purchase and sale operations of fuels with Petrobras, to the benefit of the companies and to the detriment of the state company," said State Judge Gabriela Hardt in a statement. "The criminal scheme handled at least US $31 million in illegal amounts and undue advantages."
The alleged scheme involved illicit payments to third-party brokers, who would then pass the funds on to Petrobras officials in the form of bribes. The Petrobras officials would then provide the payees with commercially-advantageous information and terms.
Specifically, prosecutors allege that former World Fuel Services employee Fernando Luiz Guimarães Nicola, a WFS executive based in Brazil who later transferred to competitor Cockett, may have entered into arrangements with Petrobras bunker trader Jeceny Jorge Lourenço Rodrigues. Jeceny is suspected of involvement in a million-dollar bribery scheme.
Hardt ordered Petrobras to hand over emails and calendar records from Jeceny's accounts, along with records from former Petrobras employees Rodrigo Garcia Berkowitz, Carlos Roberto Martins Barbosa, César Joaquim Rodrigues da Silva, Marcus Antônio Pacheco Alcoforado, Jorge de Oliveira Rodrigues and Márcio Pinto de Magalhães.
In a statement, Petrobras said that it "collaborates with the authorities that lead Operation Lava Jato and is recognized by the Federal Prosecutor's Office and by the Supreme Court as a victim of the crimes that have been uncovered." The firm added that it dismisses employees involved in allegedly corrupt deals when strong evidence suggests their culpability.
Top oil trading houses implicated
To date, the long-running Lava Jato inquiry has concentrated on Petrobras' large construction contracts, and allegations regarding the firm's oil-trading activities are only now emerging. Prosecutors have issued 11 arrest warrants, six subpoenas, 26 search warrants and dozens of court orders in connection with this 57th phase of the long-running investigation, which has already brought down some of Brazil's most prominent political and business figures.
Top commodities traders Vitol, Glencore and Trafigura have been singled out by prosecutors for heavy involvement in the alleged scheme. According to Brazil's federal police, these three firms may have made bribery payments to Petrobras officials totaling more than $15 million. In exchange, Petrobras employees allegedly arranged for fuel trades and storage tank rentals at non-market rates. The trades affected covered a wide range of petroleum products, including fuel oils, vacuum gas oil, bunkers and asphalt.
Vitol, Glencore and Trafigura did tens of billions of dollars in business with Brazil's state petroleum company over the period in question, leaving considerable room for an investigation.