Tokyo MOU Navigation Campaign Results in Thirty-Six Detentions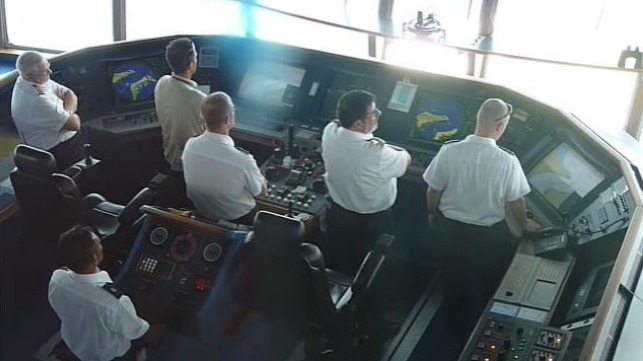 The Tokyo MOU has released the results of its 2017 concentrated inspection campaign (CIC) on safety of navigation (SOLAS CH. V) with the most notable deficiencies found relating to the passage plan for the voyage.
This accounted for 338 (22 percent) of deficiencies, followed by 304 deficiencies (20 percent) relating to exhibition of navigation/signal lights and 168 deficiencies (11 percent) relating to recognition of stages of remote audible alarm of BNWAS.
During the CIC, member authorities inspected 6,720 vessels, of which 36 (0.54 percent) were detained as a direct result of the campaign. In total 157 (2.34 percent) ships were detained during the campaign.
CIC related detentions by flag States with the highest number of detentions were Panama (nine out of 1,876 inspections), Liberia (four out of 543 inspections), and Belize (four out of 173 inspections). Flags with the highest detention percentage during the CIC were the United Republic of Tanzania (33 percent; one detention out of three inspections), Pakistan (25 percent; one detention out of four inspections) and Cook Islands (14 percent; one detention out of seven inspections).
The highest number of inspections were carried out on ships flying the flags of Panama 1,876 (28 percent), Hong Kong 650 (10 percent), the Marshall Islands 610 (9 percent) and Liberia 543 (8 percent). The highest number of CIC inspections relating to ship types were conducted on bulk carriers 2,360 (35 percent), followed by general cargo/multipurpose vessels 1,333 (20 percent) and container vessels 1,186 (18 percent).
The Paris MOU released its results for the joint campaign in February noting it resulted in 47 detentions (1.2 percent). Positive results were recorded on the familiarity with the procedure of emergency operation of steering gear (99.4 percent), the transmitting of the correct particulars of AIS (99.3 percent) and the recognition of stages of remote audible alarm of BNWAS (98.6 percent). Least compliant were recordings on appropriate up to date electronic charts and back up arrangements (96.2 percent) and complete passage plan for the voyage berth to berth (96.3 percent).
The campaign was carried out from September 1 to November 30, 2017.