ThyssenKrupp Reorganizes its Shipbuilding Business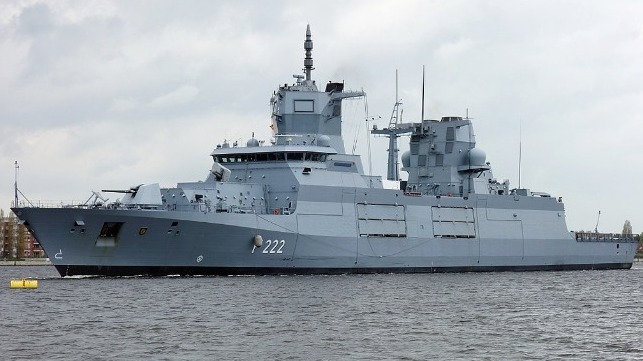 On Friday, German industrial conglomerate ThyssenKrupp announced that it is reorganizing its Marine Systems unit by placing it directly under the management of the corporate group.
The move is not unexpected, given the challenges facing the firm's shipbuilding division, and it could be the prelude to a sale. Previous ThyssenKrupp CEO Heinrich Hiesinger attempted to sell Marine Systems' submarine division in 2014, and in June, the firm was said to be considering the sale of its surface-ship division. Financial analysts and hedge fund investors have suggested that the firm could improve its overall structure by selling ThyssenKrupp Marine Systems (TKMS) to a competitor, like Naval Group of France.
Marine Systems' former parent division, ThyssenKrupp Industrial Solutions, will continue its primary line of business. "We have now undertaken the necessary steps to enable Industrial Solutions to concentrate entirely on plant construction," said Guido Kerkhoff, ThyssenKrupp AG's new interim CEO.
ThyssenKrupp has already announced an effort to cut about 2,000 jobs within all segments of the Industrial Solutions unit, which has lost money for the past two years.
ThyssenKrupp Marine Systems (TKMS) suffered a major setback in March when German procurement agency BAAINBw eliminated it from the bidding for the Deutche Marine's $4 billion MKS 180-class frigate contract. The agency cited a high price quote from TKMS and quality issues with a previous class of TKMS-built ships, the F-125-class frigates. TKMS and its subcontractors experienced significant delays and cost overruns during the F-125 program, and the German government returned the lead vessel in the class due to quality problems - the first time that this has occurred in the history of Germany's navy.
TKMS has since re-entered the bidding for the new MKS 180-class, this time as a partner in a bid submitted by a competitor, German Naval Yards.
Separately, TKMS also faces allegations of bribery related to the sale of three diesel-electric submarines to Israel. Early this month, Israeli prosecutors ordered the arrest of four highly-placed public officials in connection with the corruption case, including David Sharan, former chief of staff to Israeli Prime Minister Benjamin Netanyahu.