Three Oil Majors Announce Big Finds in Deepwater GoM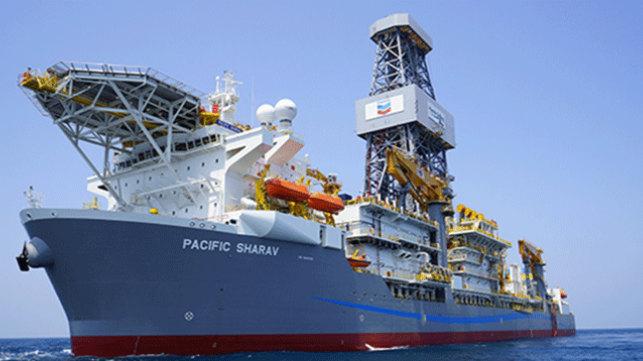 This week, Total, Chevron and Shell announced major oil discoveries in the deepwater Gulf of Mexico, an early signal of what analysts say could be a renewed interest in the offshore sector from cost-conscious oil majors.
On Wednesday, Total and Chevron said that their joint Ballymore prospect found over 650 feet of net pay at a depth of nearly 30,000 feet, with "excellent reservoir and fluid characteristics." The firms are conducting further drilling to assess the field's potential and find the best options for its development.
"The Gulf of Mexico deepwater is an integral part of our company's long-term strategy," said Jeff Shellebarger, president of Chevron North America Exploration and Production. "This discovery is an important addition to our portfolio, especially with its combination of size, quality and proximity to existing infrastructure." Ballymore is about four nm from Chevron's Blind Faith project, which produced first oil in 2008.
Chevron is the field's operator with a 60 percent stake, and Total owns the balance of 40 percent. It is Total's largest ever find in the U.S. GoM. "This major discovery gives us access to large oil resources and follow on potential in the emerging Norphlet play," said Arnaud Breuillac, president of E&P at Total. "We will work together on the appraisal of this discovery and a cost-effective scheme to ensure a rapid, low breakeven development." Total and Chevron together control multiple blocks in the Norphlet play, a formation that extends from onshore areas of Louisiana out into the eastern Gulf of Mexico deepwater region.
Shell struck oil at its Rydberg well in the Norphlet play in 2014, before the steep decline in oil prices reduced the attractiveness of capital-intensive offshore projects. The company found more oil at its nearby Fort Sumter well in 2016; all told, Shell's finds in the Norphlet come to more than 800 million boe.
Shell had its own announcement to make on Wednesday: the firm said that its Whale well in the U.S. Gulf of Mexico struck a massive 1,400 feet of oil-bearing pay. "Today's announcement shows how, through exploration, we are sustaining a strong pipeline of discoveries and future projects to sustain this deepwater growth," said Shell's upstream director, Andy Brown. Shell's existing Perdido spar platform is just 10 miles to the southwest of the site, which could make Whale more economical to develop.