Three Missing in Freighter Sinking off Kamchatka Peninsula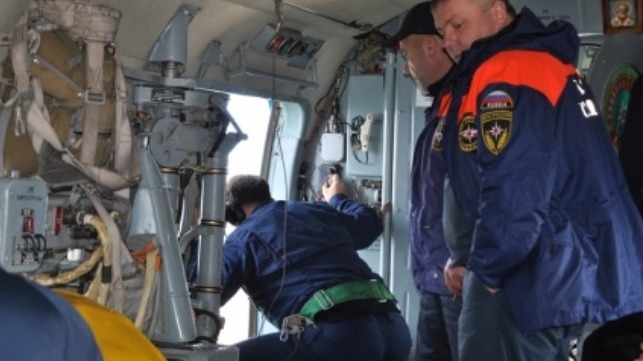 Russian authorities are investigating the sinking of the coastal freighter Anatoly Krasheninnikov, which went down Friday off Kambalny Bay, near the southern tip of the Kamchatka Peninsula. Five crewmembers and five passengers were rescued by a fish processing vessel, but three others have not been found.
The Kamchatka division of Russian emergency management agency EMERCOM dispatched an Mi-8 helicopter to conduct a search on November 10, and covered an area of about 800 square miles. Surface and shoreline search efforts for the missing continue, but SAR aircraft operations have been hampered by poor weather. A heavy winter storm brought winds of 50 knots and blizzard snow conditions to the peninsula's eastern shores on November 12.
The Krasheninnikov was a 1,000 dwt coastal freighter dating to the Soviet era. She was transporting 300 tons of cargo to Palana, a town on the peninsula's northeast coast, at the time of the accident.
Prosecutors have opened a criminal investigation into whether the sinking was the result of a violation of federal rules on the safe operation of marine transportation. Deputy transport prosecutor Ivan Netsvet told TASS on Wednesday that there were signs that the Krasheninnikov had been out of compliance on the accident voyage. "The ship's crew list had 10 names, but, in fact, the crew consisted of only eight members," he said. "In addition, it was also established that five passengers were not authorized to be on board."
The prosecutors' inquiry will look into two other potential causes - the possibility of a technical malfunction on board and the effects of severe weather.
The families of the missing seafarers will receive about $4,500 each in government compensation, and a memorial service has been scheduled for November 17.