Three British Nationals Die in Dive Boat Fire off Egypt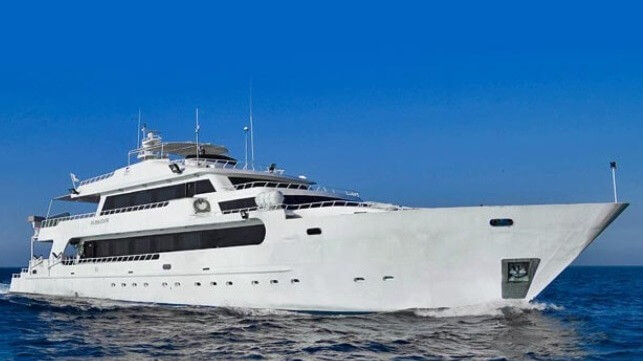 On Sunday, a tourist boat caught fire off Egypt's Red Sea coast, killing three British passengers.
Last week, the dive boat Hurricane got under way on a multi-day trip to Elphinstone Reef, a famous diving destination off the coast of Marsa Alam. On Sunday, the boat suffered a fire on board, forcing the occupants to abandon ship. 12 passengers and 14 crewmembers were rescued by a nearby motor boat and brought back to shore, but three British nationals remained missing. They were confirmed dead on Monday.
"It is with great regret that we, as the tour operator, with heavy hearts, must accept that three of our much-valued dive guests . . . early on the morning of June 11, perished in the tragic incident," said a spokesperson for tour organizer Scuba Travel.
15 passengers had boarded for the six-day dive tour. The company spokesperson said that on the morning of the fire, three passengers did not join the morning dive briefing. The 12 passengers who attended the briefing were evacuated quickly and survived. The three who did not attend the meeting perished, despite crew efforts to reach them.
The survivors have been provided with medical evaluation and hotel lodging, as well as help in obtaining basics like clothing and personal items lost in the fire.
The initial investigation suggests that the fire began with an electrical fire in the engine room, according to Egypt's Red Sea governate. An inquiry is under way to examine the circumstances.
Hurricane was a steel-hulled dive vessel purpose-built for excursions in the Red Sea. The vessel had 11 passenger cabins, teak decks, and luxuriously-appointed interiors, according to operator Tornado Marine Fleet. The firm's website was offline as of Monday.