The Making of an African-European Energy Trade Route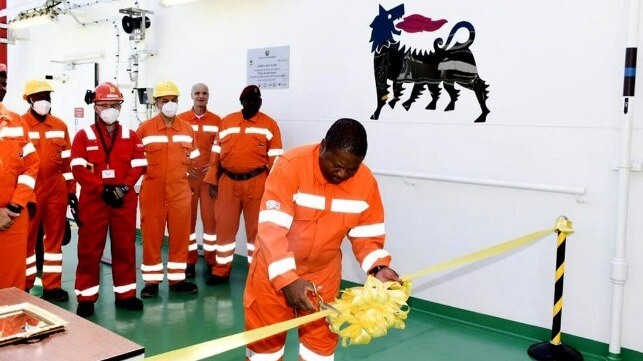 In the past year, there has been a significant shift in European energy policy triggered by Russia's war in Ukraine. With Europe moving swiftly to reduce dependency on Russian gas imports, finding new sources has been imperative.
Indeed, with European and US sanctions on Russian exports, a new energy era is in the offing. As the Western world implements its new oil cap policy on Russian crude, 2023 heralds a partitioned global oil market.
Traditionally, oil and gas has freely flowed around the world, guided by the usual market forces of supply and demand. However, there is now an apparent division between the East and the West in energy supply. Russia is now directing most of its energy to India and China. On the other hand, the U.S, the Middle East and some shipments from Africa are helping to plug the energy gap in Europe.
In view of this new dynamic, how will the energy market pan out in the coming months and possibly years? Will the sanctions regime work, and what impact will it have on oil and gas prices in the long-term?
In an interview with the Financial Times last week, Eni CEO Claudio Descalzi said the EU should look to Africa as a new source for its energy.
Descalzi believes that a Europe-Africa collaboration on energy matters offers a better option or replacing Russian imports than the U.S market.
"Africa offers potential for a new south-north axis connecting the continent's abundant renewable energy and fossil fuel sources with the energy-hungry markets of Europe. We don't have the energy, they have the energy…There is a strong complementarity," commented Descalzi.
Reflecting this shift, Eni has intensified its focus on African energy resources over the past year. When the Italian government sought to replace over 20 billion cubic meters of gas it previously imported from Russia, Eni quickly looked to its African partners for extra deals.
Algeria is one of the African countries that has greatly benefitted from the upcoming South- North energy trade. In April, Eni reached an agreement with Algeria's state-owned Sonatrach that would see increased gas exports to Italy. Under the deal, Algeria would increase gas supply to Italy through the Trans-Mediterranean pipeline to the tune of three billion cubic meters (bcm) per year. The agreement also put a target of increasing the gas flows to nine bcm by 2024.
Mozambique is another country poised to reap the rewards of an African-European energy trade partnership. Mozambique recently exported its first LNG shipment to Europe, courtesy of the Coral Sul FLNG, which is operated by Eni.
Egypt and Ivory Coast are also boosting their LNG exports to Europe. Egypt's LNG exports in 2022 exceeded eight million tons, a 14 percent increase compared to 2021. According to the Egyptian oil minister Tarek el Molla, 90 percent of the LNG exports were destined for Europe.
However, Descalzi cautioned that for the south-north energy alliance to be effective, foreign oil companies must also create value for local residents.
"It is much easier to export all the gas you produce, but we must be sure that we are creating value for the [local people]," said Descalzi.