Thailand Upgraded in Trafficking In Persons Report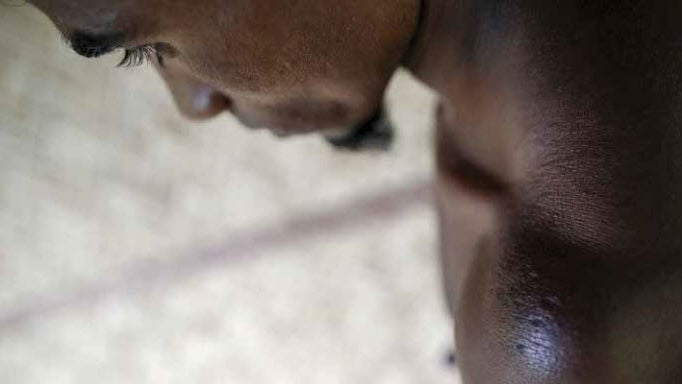 The U.S. State Department has removed Thailand from the lowest ranking in its annual Trafficking in Persons (TIP) Report, released this week, causing some NGOs to voice their disappointment.
Thailand had been designated as Tier 3 on the annual report for its failure to take adequate measures to combat human trafficking. It was upgraded one ranking to the Tier 2 Watch List in the 2016 report.
The report states that Thailand does not fully meet the minimum standards for the elimination of trafficking; however, it is making significant efforts to do so. The government amended its 2008 anti-trafficking laws and other laws related to forced labor in the fishing and seafood industry, which increased criminal and civil penalties on traffickers, allowed for the closure of businesses involved in forced labor, and provided legal protection for whistleblowers.
The government increased the numbers of investigations, prosecutions, convictions, and victims identified in 2015, compared with 2014. Labor trafficking investigations increased; however widespread forced labor in Thailand's seafood sector continued to occur.
On releasing the report, U.S. Secretary of State John Kerry said: "When we talk about "human trafficking," we're talking about slavery – modern-day slavery that still today claims more than 20 million victims on any given time. And all 20 million are people just like everybody here. They have names. They have or had families in many cases. And they are enforced to endure a hell – a living hell in modern times that no human being should ever have to experience.
"In some places – particularly where violent extremists are able to find a contemporary safe haven – and I might add, a temporary safe haven – the atrocities are both rampant and overt. A 34-year-old survivor recalls approaching one of her captors in Syria, a member of the terrorist group Daesh. She pleaded with him to halt the incessant rape of a 12-year-old girl, telling the terrorist, "She's just a little girl." And he replied, "No. She's not a little girl. She's a slave."
Modern slavery doesn't happen only in warzones. It exists in areas of both darkness and plain sight of people all over the world – even at sea, said Kerry, who highlighted the story of Lang Long, who left Cambodia on the promise of a construction job in Thailand. He had dreams of being the provider for his family, but on arriving in Thailand, he was forced to work on a fishing vessel. He was beaten regularly with a metal pole, compelled to drink water from fish barrels, allowed little rest. And when he wasn't working, he was chained by a rusty metal collar around his neck to an anchor post, so that he couldn't escape. It wasn't until a Cambodian fisherman saw him and paid $750 to secure his release that the shackles were undone.
"The fact is that there are many, many stories similar to this, where unscrupulous fishermen use the isolation of the sea to hide their crimes," says Kerry. "Enslaved crew members – most of whom are under 17 years of age – they're forced to work 18-to-20-hour days. They're denied medical care, they're force-fed amphetamines to help them work through the pain.
"And the reasons aren't hard to figure out. When criminals are able to turn a profit in an illegal fishing market, they'll go after as many fish as possible. So they also not only destroy lives of human beings, but they destroy an ecosystem. And the more labor they have on board, the larger their catches will be.
"The economic incentives are there, which is precisely why illegal, unregulated, and unreported fishing practices have grown into a $20 billion a year industry."
NGOs Disappointed
Despite, Kerry's words, an international coalition of human rights, labor and environmental organizations said in a letter to him that the change in Thailand's status would undermine international efforts to significantly and permanently improve working conditions among migrant workers in Thailand. The letter was signed by 21 organizations including Human Rights at Sea.
"Human Rights at Sea has been a consistent partner in the coalition of over twenty NGOs led by the International Labor Rights Forum reviewing the Thai situation in relation to human trafficking and associated abuses," said David Hammond, founder of Human Rights at Sea. "We are very pleased to be able to continue our contribution to this important collective effort of awareness and, we hope, eventual institutional change in order to protect the human rights of trafficked persons in Thailand."
"We are very disappointed at this decision, which does not, in our view, accurately assess the situation on the ground," said Judy Gearhart, executive director of the International Labor Rights Forum, one of the organizations that signed the letter. "Migrant workers are still one of the most vulnerable groups in the country to human trafficking, and Thailand has not shown any indication that it intends to allow migrant workers greater access to fundamental rights that would protect them from exploitation."
Throughout 2015, reports continued to emerge of pervasive conditions of debt bondage and forced labor among the migrant workers that make up the majority of the workforce in Thailand's export-driven economy, including in canned chicken, fruit processing, rubber, infant formula and hospitality.
The seafood industry continued to be a highly-publicized sector in which human trafficking was common. Thailand failed to make any progress on one of the most critical drivers of human trafficking: an informal and exploitative network of labor brokers who funnel migrant workers from neighboring countries into low-paying jobs and lock them into debt with high fees.
Migrant workers are limited in their ability to report such abuse by endemic police corruption, ineffective labor inspections and collusion between industry and local officials. In one recent example, a migrant worker was detained for "stealing" her own timecard to prove to a worker organization that she had been working illegally high hours for illegally low wages.
Not Just Thailand
The TIP report cites many cases of slavery at sea around the world. For example, in Ghana, traffickers promise parents of children as young as five years old they will provide them with an education and apprenticeship, but they instead exploit the boys in fishing on Lake Volta and the girls in domestic servitude in surrounding towns.