Thailand Plans National Shipping Line for Domestic Routes to Build Trade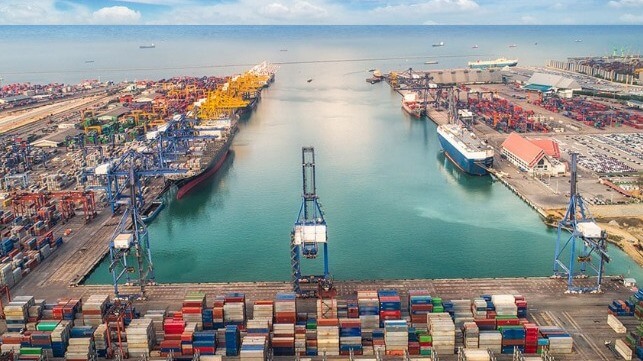 Government officials in Thailand confirmed that they are moving forward with their exploration of developing a national shipping line. A report in the Bangkok Post detailed the plans saying the first phase would focus on domestic shipping to serve ports not currently reached by private companies.
The decision to move forward with the plans for a national shipping company comes two years after the first reports that Thailand was exploring relaunching its shipping industry. Just over a decade ago, Thailand disbanded its national shipping line after years of losses, but the government now wants to expand trade. In 2021, they estimated that Thai shipping operations transported less than 10 percent of the country's goods.
According to the report in the newspaper, they are now working on a plan to start operations with four containerships operating on eight domestic routes. They expect to handle 31,000 TEU annually and contribute about two percent to Thailand's export and import trade. In time, they are also considering expanding to international shipping routes.
The reports in 2021 said the country's Port Authority was working on an initial feasibility study that was to be handed over to the Transport Ministry. That study was completed outlining possible options for either a fully state-owned operation or possibly forming a public-private partnership. In 2021, they proposed a private company that would own 51 percent of the partnership and the focus would be to operate as a domestic feeder transporting goods from around the country to Bangkok for export.
The Deputy Transport Minister has reportedly ordered a follow-up on the study that will be presented to the country's cabinet. A final decision will be made on the ownership approach although the Port Authority is believed to favor the public-private partnership highlighting that it would be a quicker method to start the operations and easier to administer.
Many countries, and especially regional markets, found themselves pressured during the pandemic and the resulting surge in shipping volumes. It was difficult for them to attract the major shipping companies to their ports and to have sufficient capacity for their exports.
Thailand is not alone in exploring starting national shipping in response to these challenges. Similar proposals have been put forth in Vietnam which continues to emerge as a major manufacturing hub in Southeast Asia. Among the more developed countries, Australia's new government also ordered studies looking to revitalize its national shipping industry. In addition to enhancing a dying industry, Australian politicians cite national security interests and the vital need for the economy to ensure trade.
No timing was offered in the report on when Thailand expects to finish its feasibility efforts or when the report might be presented to the government for a decision.