Study: Russia Circumvents G7 Oil Price Cap With Help From EU Firms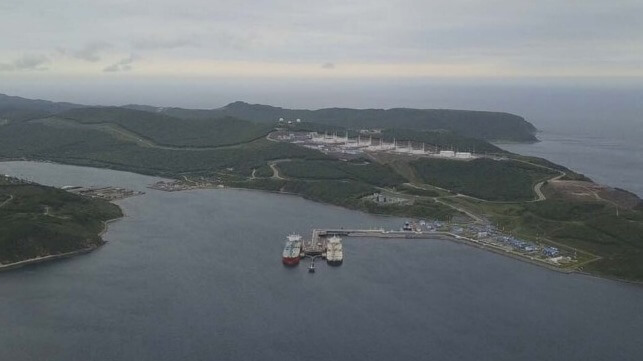 Watchdog organization Global Witness has completed a review of Russian oil exports in the Far East, and it has confirmed that cargoes are trading well above the EU/G7 price cap - with assistance from EU-domiciled shipping services. The finding appears to show widespread circumvention of the cap mechanism, with little regulatory activity aimed at enforcement.
In September, the G7 nations agreed to put a price cap on seagoing shipments of Russian oil, hoping to restrict the amount of money flowing to Moscow without an outright ban on its crude. The mechanism works by limiting G7 / EU-based maritime "service providers" to serving only Russian oil cargoes priced below $60 per barrel. The limitation covers traders, shipowners, brokers, insurers and other links in the maritime value chain. Since the P&I sector is heavily concentrated in the EU and UK, the cap was particularly expected to restrict access to coverage for Russian oil cargoes.
However, recent research suggests that EU-based shipping entities continue to provide services for Russian Pacific Coast exports at prices well above the cap. According to Global Witness, the exports of the Russian Pacific ESPO grade at Kozmino averaged a price of $76 per barrel during the first two months of the $60 price cap.
"Based on the involvement of Western trading, shipping and insurance firms, as many as 50 percent of all the ESPO trades identified should have been subject to the $60 price cap during this two-month period. That's more than 20 million barrels of oil with a total value of $1.5 billion," Global Witness asserted.
About 19 percent of these cargoes shipped aboard Greek-owned vessels, and 42 percent of the shipments were insured in the EU or the UK, according to Global Witness.
Shipowners and insurers, who do not have access to crude pricing data themselves, are allowed to rely on attestations from the cargo owner to determine whether the oil's sale price is compliant. They do not have to report these attestations to regulators on a regular basis, but must hold on to them in case they are audited.
So far, there is little sign that sanctions enforcement agencies are prioritizing compliance in the sector, according to Global Witness. The Swiss State Secretariat for Economic Affairs (SECO) told the NGO that it is focused on educating companies on the regulations, and Greek sanctions enforcement authorities reportedly declined to comment. British authorities have an office set up for implementing the price cap, but it has so far solicited attestations from only five shipping entities, Global Witness said. "Without oversight, Western companies are free to exploit the opacity of the price cap system," the NGO concluded.
The group's proposed solution is to return to the EU's original plan for sanctions on Russian oil shipping: do away with the $60 price threshold, and impose an outright ban on EU entities facilitating Russian oil exports.
Global Witness' results are consistent with an earlier study released by academic researchers at Columbia, UCLA and the KSE Institute. The team found that Russia's average seaborne oil export price is still well above the $60 per barrel cap, particularly for exports at Kozmino, and that many of these high-priced barrels get to market aboard Europe-linked ships. However, the earlier study reached a less disruptive recommendation - rather than an outright ban on shipping services for Russian oil cargoes, it recommended regular audits of market participants' attestation records. "Regular audits are not only critical to determine compliance with EU/G7 policies, but also to understand market dynamics and Russian attempts to circumvent sanctions," the researchers wrote.