Striking Miners Block Export Terminal in Chile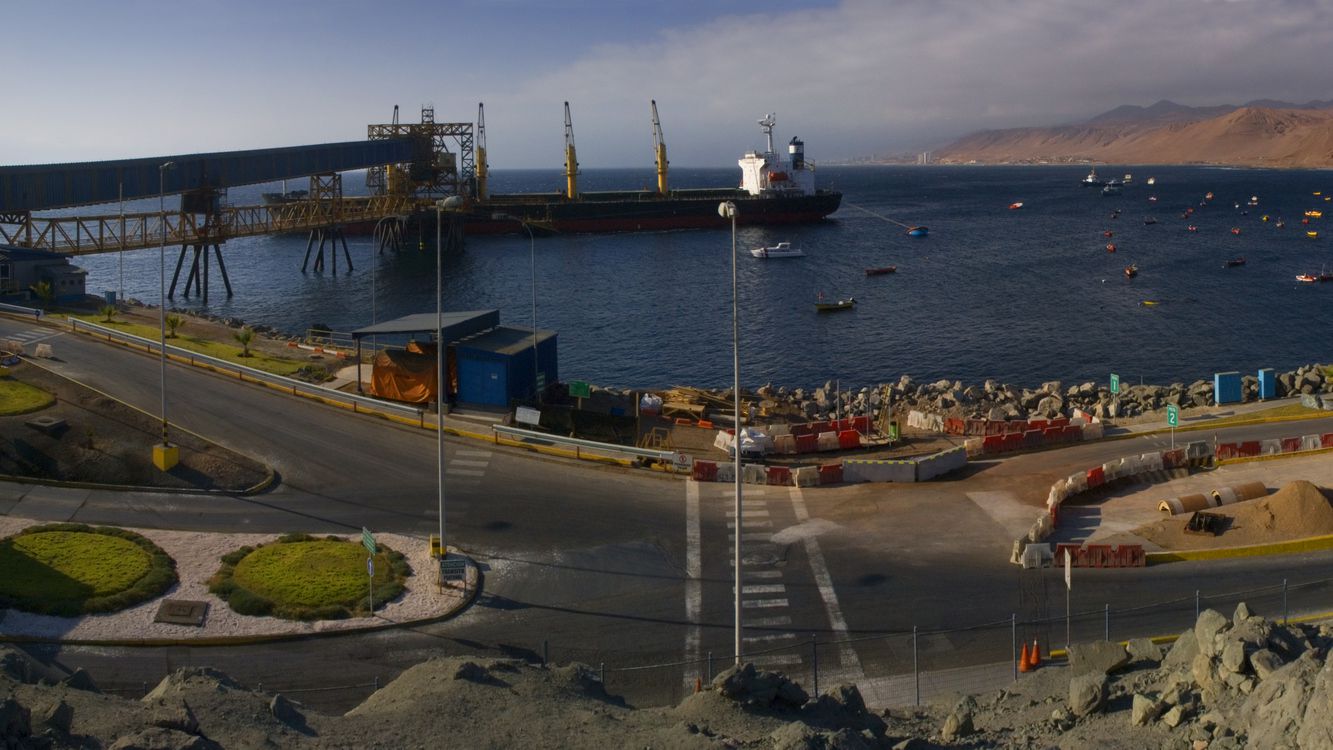 Union workers from BHP Billiton's Escondida copper mine have blockaded the port of Coloso, Chile as part of a month-long strike over pay.
The strike began on February 9, and BHP has made three offers to settle the dispute, none of which have satisfied the Escondida Number One union, which has refused to return to the negotiating table. The union contends that management wants to reduce wages by 14 percent, lengthen the work day and introduce a different benefits system. According to Chile's Diario Financiero, union officials recently sent a signal of their displeasure by burning a copy of an invitation to negotiate.
BHP has begun to bring in temporary labor to replace its 2,500 union workers, and it intends to slowly bring production back online. The union strongly objects to the use of newly recruited labor. "We roundly reject the various actions that the Escondida mine is taking to break the unity demonstrated by the members of the union," said Gustavo Tapia, president mining union FMC, in a statement to Reuters.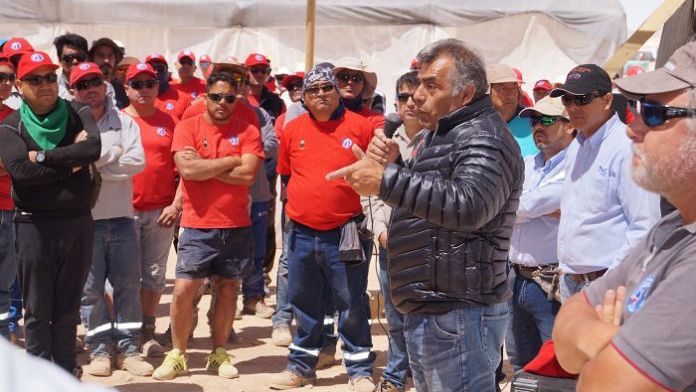 Gustavo Tapia and union members at Escondida (FMC)
On Monday, non-union workers attempted to enter the BHP-controlled port at Coloso, but the miners prevented them from accessing the facility. The blockade has continued through the week, and it has also prevented BHP contractors from continuing work on a desalination plant on the port's grounds.
BHP Billiton has declared force majeure at the port due to the disruption. So far, it has not called in police to break the blockade, but the FMC has accused port management of mistreating the strikers. "It can not be that even in a legal strike process, abuses continue on the part of the supervisors, who acted aggressively against the workers who are in Coloso port," the union said in a statement.
Union workers camped outside of Escondida (FMC)
Diario Financiero reports that the union has dug in for the long haul, with facilities for food, transportation and entertainment – even an improvised movie theater – located right outside the mine. The FMC is believed to have built up a multi-million dollar strike fund, enough to cover a two-month walkout.
The bulk terminal at Coloso handles copper, silver and gold ore concentrates from Escondida, which is the world's largest copper mine. The strike – and others like it in Indonesia and Peru – helped to raise the London Metal Exchange copper price index to a peak of more than $6,000 a tonne, its highest level since 2015.