[Updated] Striking Ferry Workers Blockade Port of Calais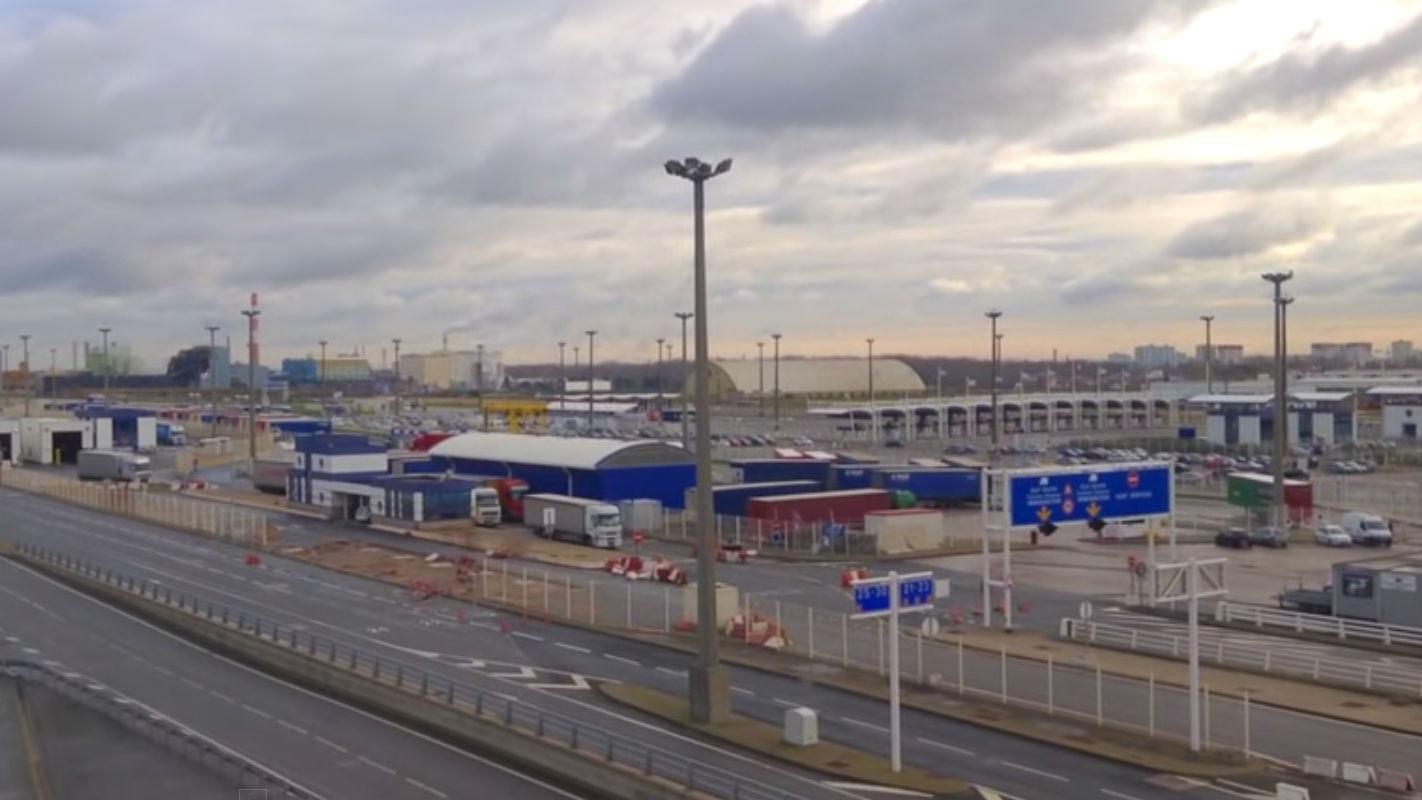 Over 400 French ferry workers blockaded the Port of Calais Tuesday morning severely disrupting maritime traffic.
Shipping was halted around 4am at the French port and workers erected stacks of burning tires to block the main road leading to the Channel Tunnel. Traffic was suspended through the tunnel linking Britain and France after protestors accessed the terminal on the French side and set fire to tires.
A spokeswoman for undersea train operator Eurotunnel said, "Traffic in the tunnel is suspended because of burning tires, which are the result of port workers," she said, adding that the incident was at the entrance of the terminal.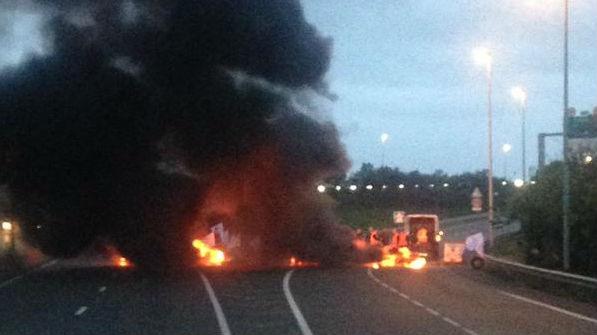 Image of highway tire fires. Courtesy of Chris Cary via Twitter @chriscary180605
There are reports of MyFerryLink vessels blocking access at the port. Additionally, all ferries on the high-volume Calais to Dover route have remained suspended through the afternoon.
P&O Ferries reports that all operations at the Port of Calais have been affected by the strike and that it was bearing the brunt of the disruptions.
Eurotunnel said the industrial action had reduced its shuttle train services which transport passengers and heavy trucks between Calais and Folkestone.
"Traffic is disrupted but there are still trains running," a Eurotunnel spokesman said.
The strikes are in protest to the restructuring of Myferrylink, which will cause the operator to cease passenger transportation July 2. The worker's union opposes plans by Eurotunnel to sell two of MyFerryLink's three passenger vessels to Denmark's DFDS and convert the third to freight.
Helen Deeble, chief executive of P&O Ferries said that Eurotunnel and DFDS had appeared not to engage in constructive dialogue with the staff at MyFerryLink about the changes coming into effect. As a result, many ferry workers have felt betrayed. Around 600 workers are at risk of losing their jobs in the current restructuring plan.
The Eurotunnel spokeswoman noted that the company was well aware of the port worker's concerns and added that the Eurotunnel was working to resolve their grievances.
"We hope that there will be suitable job proposals tomorrow," she said, referring to a meeting planned for Wednesday.
The day of action was due to end at 7 pm local time (1700 GMT) but Eurostar said it had been informed by Eurotunnel that the tunnel would remain closed all day. "We expect normal service to be resumed tomorrow," it said in a statement.
Earlier, French strike police were deployed to remove protesters blocking motorway access to the tunnel, which had created a 10-km (six-mile) tailback.
A spokeswoman for British Prime Minister David Cameron said Britain was in close contact with French authorities. Britain issued travel advice that said migrants were using the disruption to try to board queuing vehicles.
"There are large numbers of illegal migrants in and around Calais who may seek to enter the UK illegally. Although local police patrols have been reinforced, you should keep vehicle doors locked in slow-moving traffic and secure your vehicle when it is left unattended," the Foreign Office said.
LORRIES TARGETED
"We are seeing the usual phenomenon - some migrants are trying to climb into lorries stopped in traffic jams on the motorway leading to the tunnel," the police press office in Arras said. "They're trying to hide in lorries in particular."
The incident is the latest flare-up involving migrants who have amassed around Calais port, hoping to get into Britain.
That is part of a wider migration crisis facing Europe, the target of tens of thousands of would-be refugees fleeing conflict in the Middle East and Africa or of others trying to escape poverty in their home countries.
The issue is due to be discussed at a summit of European leaders in Brussels from Thursday.