Stena Line and Hitachi Deploy AI to Find Fuel Savings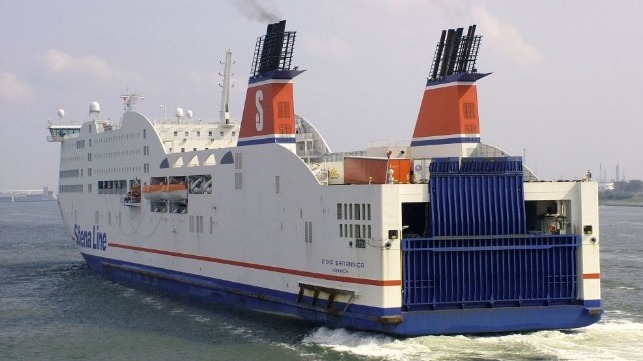 On Wednesday, technology conglomerate Hitachi and ferry operator Stena Line announced that they will work on installing artificial intelligence technologies aboard Stena's vessels. Stena Line hopes to achieve cost savings by deploying AI to identify fuel consumption factors and advise on ways to improve fuel efficiency.
"The aim is for Stena Line to become a leader in sustainable shipping. We are pleased to have Hitachi on board to help us in our cognitive journey to improve fleet operation across ship and shore, providing new capabilities for safer and more sustainable ferry journeys," said Stena Line's head of digital strategy, Rune Kleiberg, in a statement. Stena's ultimate goal is to become "the world's leading cognitive shipping company" by 2021.
Hitachi is also in the business of shipping through its Transport System division, which provides freight forwarding and 3PL services. It also provides security to the shipping sector through its ID Systems division, and it markets x-ray fluorescence (XRF) sulfur content detectors for sulfur cap compliance.
Top offshore and maritime operators have announced multiple new AI-driven projects over the past year. Notable initiatives include CMA CGM's partnership with San Francisco-based startup Shone on AI-driven navigation support. Shone aggregates data from multiple sensors (radar, camera, AIS, and other sources) to improve detection accuracy and reduce the risk of collision. The project is similar in principle to Transas' recently-announced Advanced Intelligent Maneuvering software module, which is a traffic track prediction system and anti-collision support tool designed to improve watchstanders' situational awareness. Rolls-Royce and Google have worked on similar AI-driven computer navigation technology for autonomous ship applications.
In the offshore sector, Total and Google Cloud are jointly developing artificial intelligence technology to analyze subsurface seismic data for oil and gas E&P. The partnership focuses on the development of AI programs that will make it possible to interpret subsurface images using Google's Computer Vision technology.