[Photos] Special Order: Shipping Containers for Rail Journey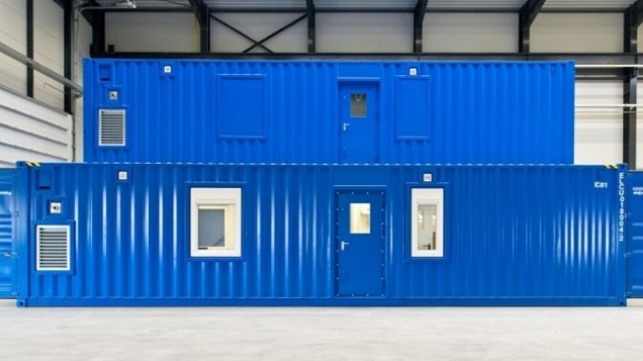 Germany's ELA Container Offshore GmbH has built seven bespoke accommodation containers that will travel across the globe - remaining onshore and traveling through 11 countries by train.
The containers are expected to start their journey at the end of May 2018. The containers have the dimensions of 40-foot ISO high cube containers (12,192 mm x 2,438 mm x 2,896 mm). Three of the units are living quarters accommodating a maximum of four people. Each of these containers is divided into three areas: one area acts as a bedroom with two bunk beds, one is a living room with kitchenette and a further area is fitted with a small sanitary unit. All three areas are fitted with privacy doors and are interconnected by a central corridor. The other four 40ft ISO high cube containers are equipped as display rooms in which a variety of exhibitions are organized for every station along the route.
What makes the living-quarters special, is that they are designed to be autonomous for at least three days. At either end of the containers, there are small service areas to facilitate this. On the one end a diesel driven generator is installed to ensure power supply and on the other side there are tanks holding for freshwater and black water. When available, the units can also be hooked up to the central power supply.