Spanish Venture Promotes LNG Imports for Bunkering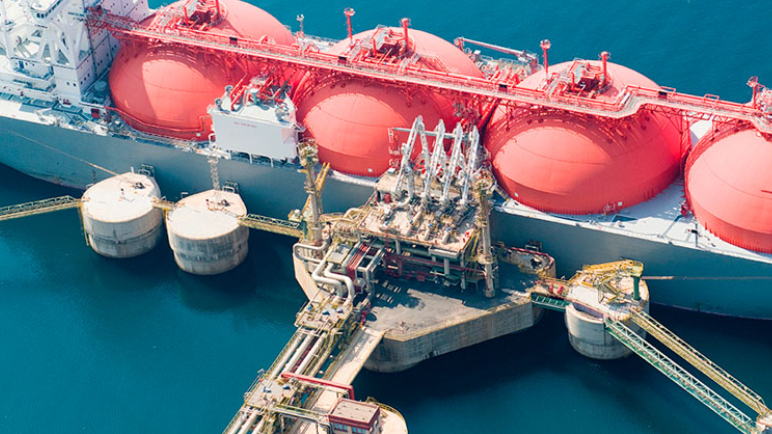 DNV GL has completed a market study of the potential for LNG bunkering in Portugal and Spain, and it estimates that the demand for LNG as a marine fuel could be as high as eight million cubic meters a year by 2050. Demand will be led by three of Spain's busiest ports – Algeciras, Barcelona and Las Palmas – and driven by the need to comply with emissions regulations.
The switch to LNG as a marine fuel will be enabled by the excess capacity of Spain's many existing LNG import terminals. The Iberian peninsula may be unusually well-positioned to switch to LNG bunkering because Spain already has about one third of Europe's LNG import terminal capacity. However, to realize the full potential of this existing supply chain, these import terminals will need to be fitted with the equipment to reload cargoes onto small LNG carriers and bunkering vessels for distribution. Local storage and bunkering stations at ports will also be required as demand rises. This additional infrastructure will cost approximately $1.1 billion to meet demand by 2030, plus an additional $3.1 billion between 2030 and 2050.
The study was completed on behalf of the "CORE LNGas hive" project, an EU-funded cooperative program involving 13 port authorities and 21 businesses representing the shipping, shipbuilding and natural gas industries. The initiative will provide policy recommendations and an investment plan for LNG bunkering in Spain and Portugal.
"DNV GL's network and market knowledge have added to a successful outcome. Through this market study we now have a strong decision basis to prepare the supply side on the Iberian Peninsula in meeting future demand for LNG bunkering at competitive conditions," said CORE LNGas coordinator Fernando Impuesto.
CORE and lead partner Enagas also plan to organize four pilot projects for LNG fueling, with the first – a small-scale bunkering facility at Enagas' regasification plant in Barcelona – to be ready at the end of this year. Several of the group's other planned projects would supply gas-fueled electrical power for cold-ironing.
"LNG is the real alternative fuel to reduce polluting gases and particulate matter," said Sixte Cambra, president of the Port of Barcelona and a project participant, speaking recently to La Vanguardia. LNG bunkering can nearly eliminate SOx emissions and sharply reduce emissions of particulate matter and NOx. In addition, it can reduce a vessel's CO2 emissions by up to 20-25 percent – though experts warn that net greenhouse gas emissions may not improve due to the release of uncombusted methane, which has a high global warming potential.