Southeast Asia is Center of Maritime Crime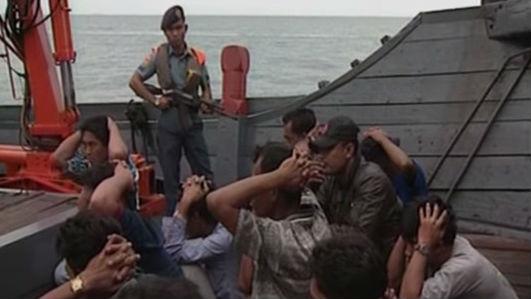 There has been a 22% increase in piracy and maritime crime in Southeast Asia during the first six months in 2014 reports UK based Dryad Intelligence.
The group recently released a report indicating that there were 120 incidences in the Singapore and Malacca Straights with 12 vessels were hijacked in the first six months of the year. Ten of the ships were hijacked for their cargoes with eight being robbed successfully. And, two ships, MT Sun Birdie and MT Orkim Harmony, were recovered with their cargoes intact.
The Singapore Strait reported 48 vessel incidents in the first half of the year, which is a 118% over last year. While boarding and robberies in its anchorages are on the decline, there were still 18 ships robbed this year verses only five last year. Bangladesh and Vietnam are witnessing an epidemic in armed robberies at anchor.
Experts say that two of the primary groups of hijackers in the Singapore Straits have arrested and robberies on ships have decreased temporarily. But, they also warn that criminal syndicates will recruit new members to carry out future new attacks. Dryad reports that criminal gangs in the Singapore Straits have been operating with impunity and have robbed three or more ships per night.
Read the full report
here
An infographic PDF can be found
here