S?ren Skou Calls for an End to Subsidies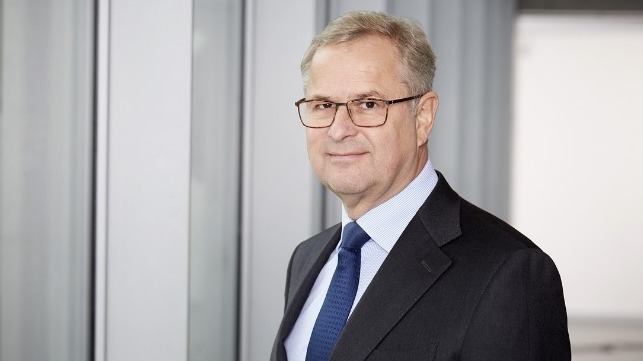 On Thursday, Maersk's CEO called on governments to stop subsizing shipping lines, asserting that public assistance is putting too much capacity on the water and undercutting profitability.
"I don't think any government needs to throw money at container shipping, building ships that are not needed . . . for companies who [are] not profitable and who do not have a profitable business model," AP Moller-Maersk CEO Søren Skou said in an address at Singapore Maritime Week. "In my mind there is no longer anything strategic about governments investing in shipping."
Skou did not name any names, but South Korean carrier Hyundai Merchant Marine is a prominent recipient of state aid. With government assistance, HMM will be building 20 containerships within the next few years, including 20,000 TEU+ megaships suitable for the Asia-Europe lanes. HMM president and CEO C.K. Yoo explained in December that the giant order "will be the mega-ship building project in accordance with the national expectation for being a leading shipping nation," and he extended his "sincere gratitude to people of Korea for supporting HMM."
HMM is not the only carrier to benefit from state support: China's state-owned maritime conglomerate COSCO and Taiwanese ocean carrier Yang Ming have also benefited from government backing in recent years.
Skou backs low-sulfur bunkers
Separately, Skou said that as the 2020 fuel sulfur limit approaches, Maersk intends to use low sulfur "clean fuels" from refiners in its existing tonnage, without significantly modifying propulsion systems. He suggested that it will steer clear of scrubbers, as they take up space on board that could otherwise be used to stow more cargo.
He added that Maersk will only invest in LNG propulsion if it wants to order new ships, an expense that it has tried to minimize in recent years. French competitor CMA CGM has announced that it will use LNG propulsion in a new series of nine 22,000 TEU, LNG-powered boxships.