Singapore Coral Relocation Successful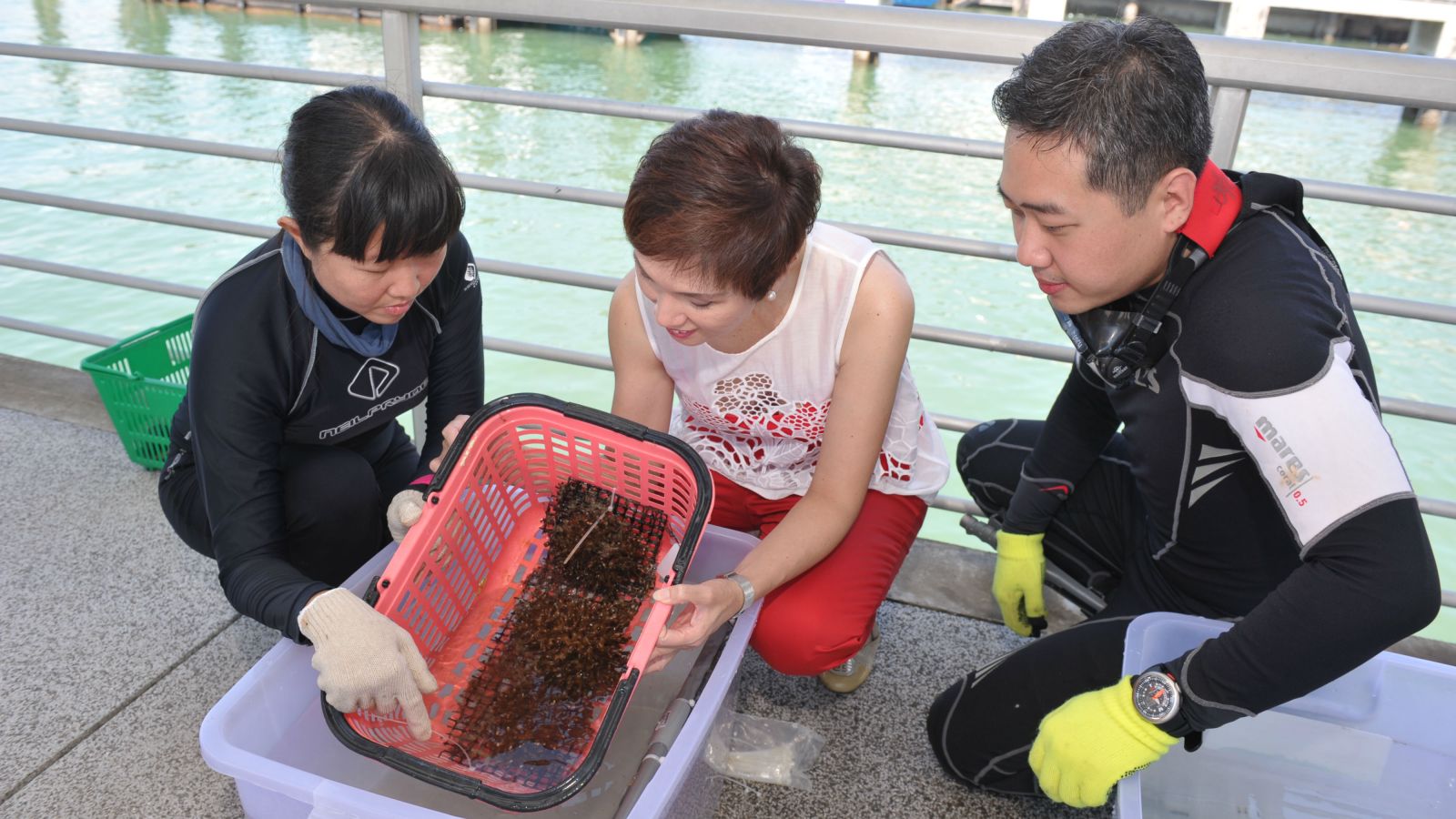 The Maritime and Port Authority of Singapore (MPA) and volunteers from various environmental interest groups have completed the relocation of 2,300 hard coral colonies from Sultan Shoal, south west of Singapore, to three southern sites at St John's and Sisters' Islands to protect them from the impact of the Tuas Terminal development.
The coral conservation program, which includes coral relocation and setting up of coral nurseries, is part of MPA's efforts to ensure sustainable development of the new Tuas Terminal.
It is estimated that there are about 2,800 hard coral colonies at Sultan Shoal. In addition, about 92 percent, or 1,150 coral fragments, that have been reared in coral nurseries at Lazarus and Kusu Islands have survived and grown in size up to twice their original diameter. Of the 1,150 coral fragments, 420 have been transplanted and reattached to the substrate at the same location.
The findings were shared at an event to appreciate the efforts of volunteers in local coral conservation. At the event, Josephine Teo, Senior Minister of State, Ministry of Finance and Ministry of Transport, gave out prizes to winners of MPA's Conserving Our Corals T-shirt Design Competition held earlier in May 2015. The competition which attracted more than 130 entries was organized to raise awareness of MPA's coral conservation activities.
Chief Executive of MPA, Andrew Tan, said, "The coral conservation program is a good example of our commitment to develop our future mega-port at Tuas in a sustainable manner without compromising on our environment. I thank our partners and volunteers from Blue Water Volunteers, Hantu Bloggers, Nature Society (Singapore), Singapore Boating Industry Association, Singapore Environment Council, Singapore Reef and Marine Conservation Committee and Wild Singapore for their active support in the coral conservation efforts. Their efforts will allow future generations to appreciate the diverse marine biodiversity in Singapore's waters."
Since September 2013, about 50 volunteers spent many of their weekends to help in the coral conservation program. They participated in diving activities at Sultan Shoal to harvest the targeted coral colonies, attaching the relocated corals to the suitable solid substrates, setting up coral nurseries underwater, maintaining coral nurseries and transplanting corals from the nurseries to the substrate.
In an environmental impact assessment study commissioned by MPA in 2012, it was found that corals around Sultan Shoal could be affected by the development of Tuas Terminal.
In the long term, MPA will consolidate all container port activities at Tuas. The Tuas Terminal will be able to handle up to 65 million TEUs per annum, offering sufficient capacity for Singapore to meet the longer term demands as a premier global hub port.