On Saturday morning, the car ferry Strand caught fire in a shipyard in Rubbestadneset, Norway, prompting the evacuation of hundreds of nearby residents due to the heavy smoke.
Bergens Tidende reported that there were five workers on board at the time the fire broke out. Shipyard operator LOS Marine said in a statement that no one was injured as a result of the fire and that a crisis management team was on hand to help the rescued personnel.
Over forty emergency response personnel converged on the shipyard, and firefighters had the blaze contained by 1700 hours. Residents were allowed to return shortly thereafter.
The regional sheriff's office is still investigating the cause of the fire.
Inge Andre Utåker, a manager with ferry operator Norled, told the paper Sunnhordland that the 1982-built Strand was in drydock for annual maintenance, and the fire may have been started by hot work.
"The steel in [some areas] was too thin because of rust, and it was being replenished," he said. "My theory is that a hot spark from welding work started a fire in some flammable material, but it is up to the police to figure out the exact cause."
Utåker said that the extent of the damage may require scrapping and replacing the 34-year-old ferry. "If the insurance settlement does not cover the cost of repair, it may be better to build new and that's something we would consider," he told Bergens Tidende.
The Strand ordinarily operates in the archipelago of islands south of Bergen, between Ranavik and Skjersholmane. She was due to go back into service this week, and the reserve ferry Gloppen will take her place.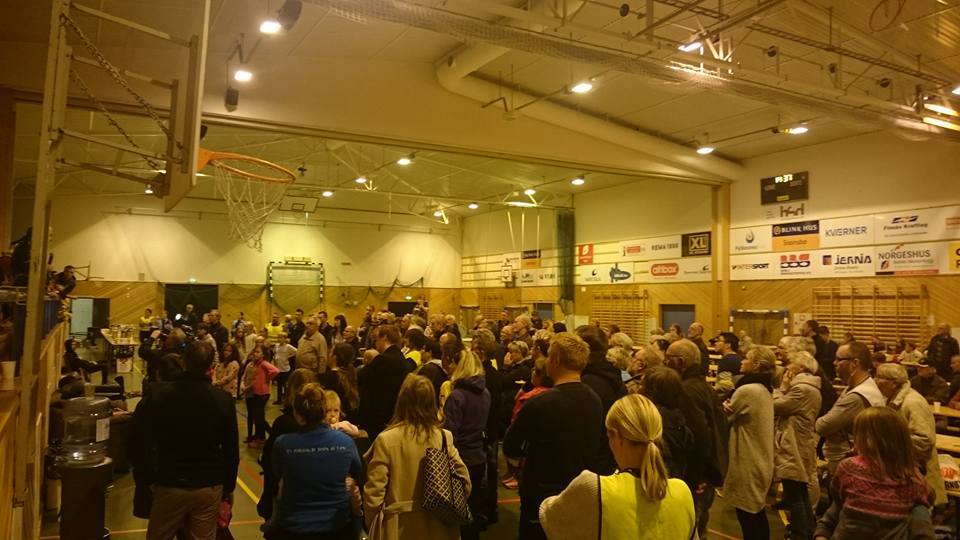 Evacuees (courtesy Bomlo Red Cross)
After the fire (courtesy Bomlo Red Cross)