Shipowners Call for Ratification of Hong Kong Convention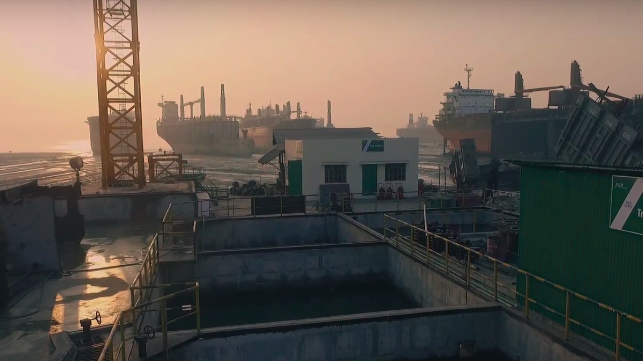 Shipowners associations BIMCO, ECSA, ICS and INTERTANKO have issued a joint appeal for the ratification of the Hong Kong Convention on ship recycling and the improvement of standards at ship-recycling yards. The convention requires the approval of 15 IMO member states and 40 percent of world merchant shipping to enter into force.
The shipowners' associations committed to:
- Encourage member associations to approach their respective governments to hasten the process of ratification of HKC;

- Encourage national associations to request their respective governments to include ratification of the HKC as an agenda item when having an opportunity to talk with officials of the ship recycling states;

- Encourage all ship recycling States to ratify the HKC; and,

- Encourage IMO and its member states to establish a team for early enactment of the HKC under IMO which would act as a focal point for activities of the concerned stakeholders including governments, recyclers, workers, shipowners and observer organizations.
The call for a heightened focus on HKC ratification came along with an appeal to the EU to broaden its list of approved recycling facilities. So far, despite shipowner-backed reform efforts, the EU's approval list includes only EU shipbreakers, not the South Asian yards that recycle the overwhelming majority of the world's tonnage. The shipowners' associations noted that ship recyclers within the EU do not have the capacity to handle the hundreds of merchant vessels scrapped every year.
Shipbreakers in Pakistan, India and Bangladesh handled 85 percent of the world's obsolete tonnage in 2016, according to NGO Shipbreaking Platform. 52 fatalities were reported at these yards in the same year, with the possibility of additional unreported deaths. The NGO coalition recorded 33 fatalities last year and 12 more in the first quarter of 2018.
Ingvild Jenssen, the NGO's director and founder, claims that the Hong Kong Convention's standards are insufficient to address systemic problems at the beaching yards in South Asia. A well-known yard in Chittagong recently received HKC accreditation from a leading class society, and Jenssen asserts that its certification shows deficiencies in the HKC standard: she notes recent allegations of insufficient toxic waste handling capabilities, continued injuries and anti-union practices at the site. The yard's operator disputes these charges.
Ship recycling in South Asia may come with new legal liabilities for European owners. In March, the Rotterdam District Court fined Dutch shipowner Seatrade and two executives $925,000 for selling vessels to beaching shipbreakers through a "cash buyer" intermediary. "It is common knowledge that beaching a ship and demolishing it at the spot pollutes water and air, while untrained workers lack the expertise to deal with dangerous materials," the court found. "These practices cause multiple deaths each year." Seatrade denies wrongdoing and is appealing the verdict.